Let's face it: getting older is expensive.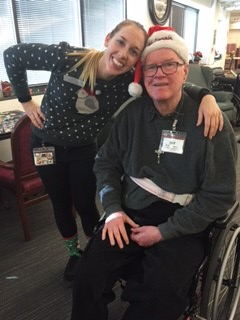 Even the best savers can find themselves ill prepared to pay for everything that comes with aging, such as health care, housing and transportation.
When you're a caregiver, you also assume the role of "banker" and need to figure out how to pay the bills associated the care your loved one requires. Our Adult Day Health Care team has decades of experience connecting families with information and resources to help guide their financial process. Here are some of their real-life suggestions for caregivers.
Create a long-term financial strategy. People live for decades with dementia and other issues that keep them from being on their own. When you're assessing the financial picture, do so with a bigger vision in mind. Also remember that needs will change over time — and so will the associated costs.
Get help from Fairfax County. Call the Aging Resource Line at 703-324-7948 TTY 711. This county service is staffed by skilled social workers who are able to connect people with what they need — whether it's answering insurance questions, finding transportation or connecting with case managers.
Take the time to research your options. Here in Fairfax County, there are literally hundreds of options for care — home care agencies, assisted living facilities and adult day cares. Roll up your sleeves and use elbow grease to find what's right in terms of both care and budget.
Keep YOU in the budget. Yes, you want the best for your loved one. But you need to meet the larger needs of you, the caregiver, and your family too. Easier said than done, but caregivers should not ignore their own needs.
Adult Day Health Care is an affordable option for many locals in Fairfax County, as people can attend for as little as $16 per day and receive memory care, health care monitoring, meals, transportation and assistance. Caregivers requiring more assistance for their loved ones supplement Adult Day Health Care attendance with companion care and personal care at home.
Questions about paying for care for your loved one? A great way to get help is through the Aging Resource Line at 703-324-7948 TTY 711.