Fairfax County Health Department has determined the need to spray pesticides to control adult mosquitoes in parts of Fairfax County and the City of Fairfax based on its mosquito surveillance activities for West Nile virus.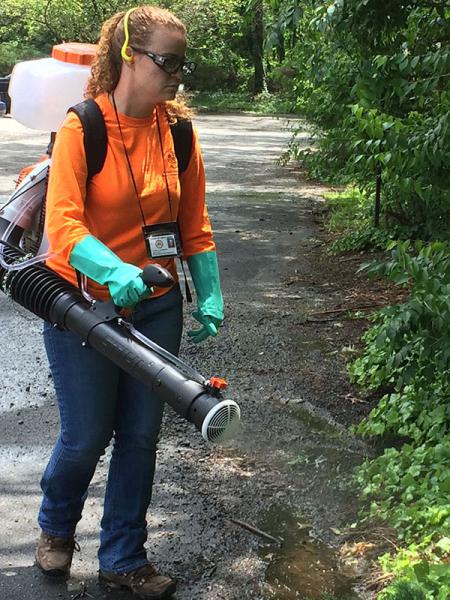 Weather permitting, spraying will take place on Monday, August 27 between 8 a.m. and noon at the following locations:
Kings Park Park, 8717 Trafalgar Court, Springfield.
Ted Grefe Park, 9980 Mosby Road, City of Fairfax.
The maps below identify the geographic boundaries for the spray events.
West Nile Virus (WNV) has been found in Culex mosquitoes throughout the county in 2018, but trap sites at the above locations also have found WNV in Aedes mosquitoes that generally don't carry the virus but are known to aggressively bite people. The Health Department is performing these pesticide treatments to reduce the possibility of human transmission. 
Spraying to kill adult mosquitoes that can spread disease to humans is an important and effective component of an integrated pest management program, said Pieter Sheehan, Director of Environmental Health. But spraying is just one step to protect public health. Residents must also take appropriate steps to protect themselves."
Residents are encouraged to fight the bite by:
Avoiding mosquitoes when possible, especially during peak biting times such as dawn and dusk. 
Wearing long clothing and apply a mosquito repellent to clothing and exposed skin when spending time outdoors. 
Keeping mosquitoes outside of your home by closing doors and windows and/or making sure that screens are in good repair. 
Eliminating standing water by tipping and tossing buckets, downspout extensions, planters, toys, birdbaths, flowerpots, tarps and other containers where mosquitoes lay their eggs.
Pesticide treatments will be performed at the two parks locations by certified staff using backpack sprayers. The materials being used to control the adult mosquitoes are Aqua Zenivex E20®, and Flit® 10EC. These pesticides are used for mosquito control in residential areas across the nation and are not harmful to people or pets.
Health Department staff will be notifying residents who live near the affected areas that the pesticide treatment will occur and offering yard inspections to help eliminate mosquitoes.
Residents of the targeted neighborhoods may, as a precaution, choose to stay indoors, close their doors and windows, and turn off window-mounted air conditioners or whole house fans while spraying is underway. People who are more sensitive to chemicals could possibly experience short-term effects, such as eye, skin, nose or throat irritation, or a breathing problem. Residents should consult a healthcare provider if they experience any such health effects from spraying.
Residents are also encouraged to follow the Health Department's Twitter feed @fairfaxhealth for news about spray events. For more information on mosquito control efforts, visit www.fairfaxcounty.gov/health/fightthebite or call 703-246-8931, TTY 711.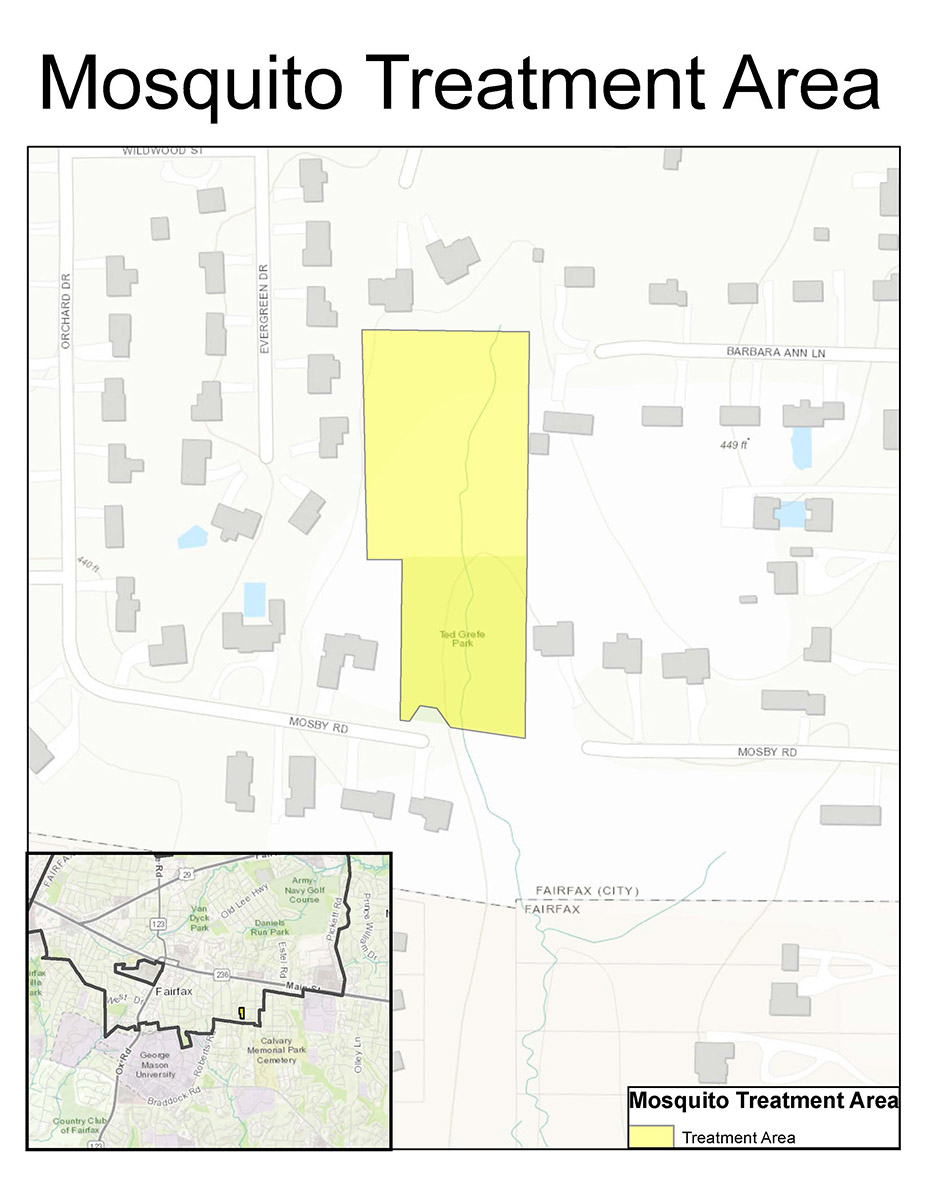 Contact Name
John Silcox, Public Safety Information Officer