Build A Village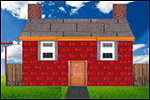 The Fairfax-Falls Church Community Partnership to Prevent and End Homelessness encourages you to participate in the Build A Village Campaign to raise awareness and funds to benefit our homeless community. The funds raised will be directed to help end Veteran Homelessness and/or provide services to individuals who are homeless and being served through the Hypothermia program. The Build A Village Campaign has been extended and will run through September 2016.
On June 20, 2016, the Governing Board of the Fairfax-Falls Church Community Partnership approved awarding $50,000 of the Build A Village Campaign funds raised to five nonprofit partners engaged in housing and services to homeless veterans and the homeless served in the hypothermia programs.  These Build A Village Campaign funds have been equally distributed to the following partners:
Cornerstones, Inc.
FACETS
New Hope Housing
Northern Virginia Family Service (NVFS)
The Lamb Center
Check back for stories on how these nonprofits have used these funds to serve our homeless neighbors!
Homeless Mannequin Campaign

Do You Know Me? Can You See Me?
I am one of the many faces of Fairfax County's homeless community. Please help the homeless be seen by...
Hosting a Mannequin at an event or meeting, in your business or facility, so we can increase the reach of our efforts.
Snapping a Selfie with a mannequin and let people know that those who are homeless can be seen. Share your photo on Facebook or tweet #FairfaxHomeless.
About the Campaign
The Homeless Mannequin Campaign (HMC) is designed to raise awareness that homelessness does exist in one of the nation's wealthiest counties. Beginning on April 28, 2015 a series of mannequins were on display in locations throughout the county, representing the faces of homelessness that exist in real life in our area. With placards asking residents "Do You Know Me? Can You See Me?" mannequins depicted people of all ages and backgrounds, and each had a unique story assigned that tells of someone local who experienced homelessness. One goal of these mannequins was to encourage residents to take notice of the problem locally and get involved with local nonprofits and programs to help make a difference.
"The Homeless Mannequin Campaign is a creative way to bring attention to our homeless population in Fairfax County," says Board of Supervisors Chairman Sharon Bulova. "Approximately 1,200 individuals live in our community without a roof over their heads. The HMC tells us about our homeless neighbors. Each mannequin has a story that may challenge your views on why people are homeless, and what we can do to help." 
100,000 Homes Fairfax
A national movement to find permanent homes for 100,000 chronically homeless.
A New Approach to Helping Those Most in Need

Homelessness is an urgent problem in the Fairfax-Falls Church community. While we have generated some exciting results by rapidly moving families and individuals into housing with services, those experiencing chronic homelessness have been harder to help. The 100,000 Homes movement is designed specifically to help identify and address the needs of those who continuously struggle with finding a safe and consistent place to call home. The campaign provides concrete, innovative tools and infrastructure that will help us end homelessness in our community. 
While many may think that the chronically homeless don't want to leave the streets, the reality is that the majority of chronically homeless individuals endure serious illness, and physical and mental disability on a daily basis. Outreach to this community has shown that many would like to have a home, if all they needed to do was pay rent and be a good tenant. The 100,000 Homes model provides homeless individuals with caring, individually tailored support services at each stage of their journey from homelessness to housed. As of Dec. 10, 2012, the national campaign has already housed 23,151 people, with more than 90 percent of those helped remaining stably housed.
100,000 Homes Fairfax: A Home for All
Our local campaign kicked off on Feb. 23 with Registry Week, when volunteers created a registry, by name and photograph, of everyone experiencing homelessness in our area. The personalized stories about these individuals will help us make important decisions about how to prioritize and allocate housing and support resources. This registry was a first of its kind for Fairfax, putting a real face on homelessness. Nearly 300 people are chronically homeless in our community. Through this campaign, we anticipate getting half of them (150) in housing in three years. 
Fairfax County Housing Challenge
The Fairfax County Housing Challenge (#ffxhousingchallenge) was created by six local nonprofit partners as a way to challenge their members to find homes for the people in our community who are precariously housed or homeless. Every quarter the group of six will set new, high goals as part of this challenge in an effort to end homelessness.
The challenge is patterned after the successful Rapid Re-Housing Challenge, a project with the Commonwealth of Virginia and the National Alliance to End Homelessness that ended in January 2014 and worked to place as many homeless families as possible in permanent housing in 100 days through rapid re-housing. The Fairfax members of the Rapid Re-Housing Challenge came together to start a more localized version, including FACETS, Cornerstones, Good Shepherd Housing, New Hope Housing, and Shelter House. In addition, the group invited Volunteers of America Chesapeake Bailey's Crossroads Community Shelter since the Fairfax Housing Challenge will also include outreach to singles. 
Rapid re-housing is a proven and cost-effective strategy that has been used by communities across the country to reduce homelessness. From 2010 to 2013, family homelessness in Virginia decreased 17 percent, largely due to rapid re-housing. It involves helping households move into housing as quickly as possible after they enter the shelter system. Families and individuals are housed in market-rate apartments or houses in the community, and receive rental subsidies and/or services that are tailored to their specific needs, including a caseworker to help ease the transition and assist with any problems.
For more information about how the Fairfax County Housing Challenge helps the Fairfax-Falls Church Partnership to Prevent and End Homelessness reach its goal, contact Tom Barnett in the Fairfax County Office to Prevent and End Homelessness.
We thank our #ffxhousingchallenge partners
 
Fairfax County Jeans Day 2013 – Putting the ZIP on Homelessness
Jeans Day Fairfax 2013 - Thank you for helping us reach our goal!
With your help, we raised more than $35,000 in 2013; and with our $25,000 match from the Philip L. Graham Fund, we have brought in MORE THAN $60,000 to help put the ZIP on homelessness!
What is Jeans Day Fairfax?
Jeans Day Fairfax is an awareness campaign and fundraiser for ending homelessness in our community sponsored by the Fairfax Chamber of Commerce, Connection Newspapers, Apple Federal Credit Union, and the Fairfax-Falls Church Community Partnership to Prevent and End Homelessness in partnership with Fairfax-Falls Church businesses, nonprofit and civic organizations, Fairfax County employees, Fairfax County Public School employees, the faith community and individuals. Since 2011, Jeans Day has involved over 200 organizations representing more than 10,000 employees.