Winners of the Fairfax County Student Human Rights Commission's 11th Annual Fair Housing Art & Literary Contest have been announced.
"Home Knows No Distance" was the theme for this year's contest which was open to all public high school students within Fairfax County.
The 2021 winners are:
Art Winner: Sarah Naidich, Oakton High School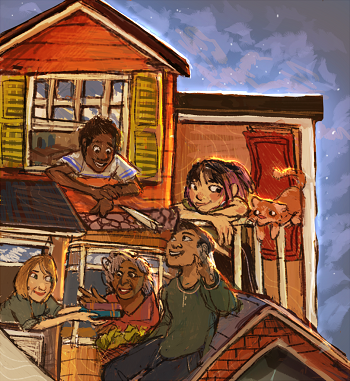 Literary Winner: Eric Chen, Oakton High School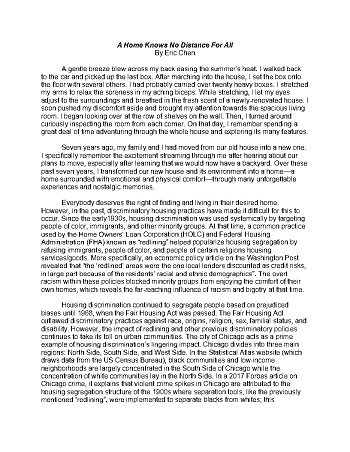 The Fairfax County Student Human Rights Commission holds this annual contest to create awareness among high school students of fair housing issues and laws and to promote the importance of providing equal housing opportunities for all. Entries are judged by category and the winners for each category receive a $300 prize. The prize is co-sponsored by the Northern Virginia Association of Realtors®.
For more information about fair housing discrimination or the contest, please contact the Office of Human Rights & Equity Programs at 702-324-2953, TTY 711 or visit fairfaxcounty.gov/humanrights.