FAIR HOUSING IS YOUR RIGHT!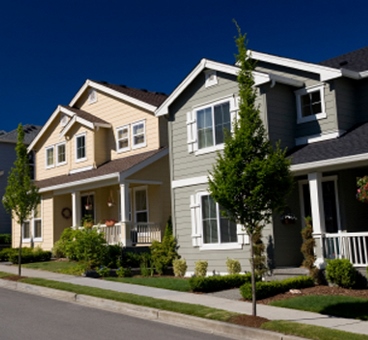 Housing discrimination happens in the process of renting, buying, selling or getting a loan for a home. It also includes discrimination that denies someone the use or enjoyment of their home.
Who is protected?
Discrimination in housing is prohibited on the basis of race; color; sex; religion; national origin; marital status; familial status (having children younger than 18); handicap or disability, elderliness (age 55+), sexual orientation, gender identity, veteran status, or source of funds.
It is also illegal to discriminate against someone because he or she has opposed housing discrimination, participated in an investigation, or exercised otherwise exercised a right provided for under Fairfax County's Fair Housing Act.
What does Housing Discrimination Look Like?
Some examples of housing discrimination are as follows:
refusing to rent to a family with children under 18
refusing to rent or sell a home to someone of a particular race, religion or skin color
targeting a particular group for unfavorable loan terms or deceptive lending practices (predatory lending)
a landlord refusing accessible parking or otherwise denying access to the housing accommodation of a person with a disability
housing advertisements that express a preference for people of a certain race, sex or religion
making references to the composition of the neighborhood in which a property is listed in order to discourage a home purchase
treating one tenant less favorably than others in the terms of their rental or in repairing or maintaining property because of their race, religion, sex, or other protected characteristic.
harassment by a landlord based on race, religion, national origin, sex, disability, etc.
---
2021-2022 Regional Fair Housing Survey on Fair Housing Discrimination and Barriers to Housing Affordability

 
 Encuesta Regional De Vivienda Justa
---
Fair Housing Updates and Protections
COVID-19 and Fair Housing Concerns