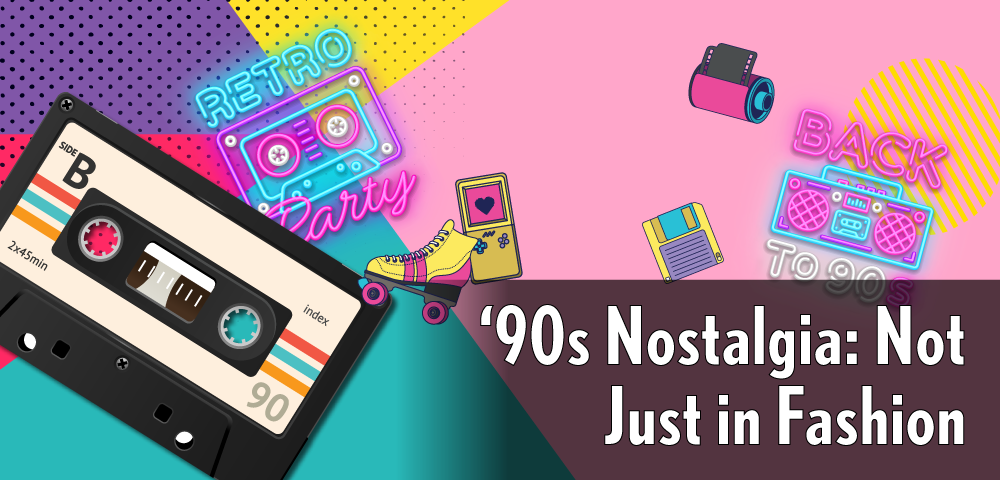 ---
By Hallie Jackson, Former School-Age and Teen Services Outreach Coordinator
---
There are lots of great YA books featuring life in the 1990s and the early aughts. Check out a few of these to get your nostalgia on!
This Is Not the Jess Show by Anna Carey
Jess has a normal life — friends, family, a developing crush on a boy she's known forever. When a mysterious virus starts spreading through her town, Jess starts to get the sense that something isn't quite right. This book is One of Us Is Lying meets "The Truman Show." You won't want to miss the twists and turns!
The Mall by Megan McCafferty
Set in the early '90s, this book follows Cassie as she spends the summer after senior year working at the best place in the world: the mall.
Let Me Hear a Rhyme by Tiffany D. Jackson
If you're a music fan, this is the '90s-inspired book for you! When Quadir and Jarrell's best friend Steph is killed, they make a commitment to have him become the biggest rapper in New York City. There's only one problem: nobody knows Steph is dead.
The Future of Us by Jay Asher and Carolyn Mackler
Lifelong friends Josh and Emma are going through a rough patch, but there's one thing that can bring them together: the internet. When Emma's family gets access to AOL, Josh and Emma are amazed to log in and find their future selves on a strange website called Facebook. Will they learn from their future mistakes or are they doomed to watch their futures play out on social media?