Regional Branch Hours:

Centreville, VA, 20121-2299
703-830-2223
| TTY: 711
The Centreville Regional Library opened on May 18, 1992. It is located at the corner of Machen Road and St. Germain Drive, just off Rt. 29. The 30,000-square-foot building houses over 130,000 items for all ages, including collections in Korean, Spanish and Vietnamese as well as materials for learning English.
Centreville opened on May 4, 1970 in a lower-level storefront at the Newgate shopping center. The area is known for its rich Civil War history as well as its dairy farms. The library's present site is on the grounds of the DeBell farm, one of the area's last dairy farms. The DeBell farmhouse was relocated off New Braddock Road behind the Centreville Methodist Church where it remains as a local historical landmark.
Centreville Library Events
Your Centreville Regional Library staff is committed to providing programs and events in response to your interests. While the popular hands-on art programs may not be for everyone, we have many events that are!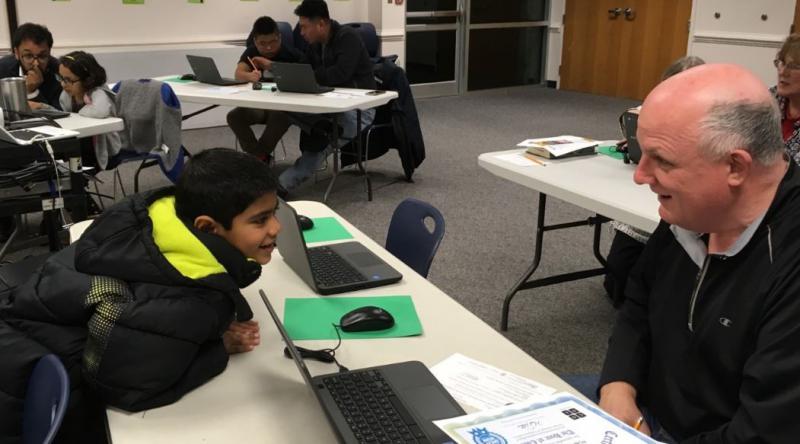 Branch Contacts
Branch Manager: Jerilyn Polson
Board Trustee Member: Stella Pekarsky - Sully District
Volunteer Coordinator: Jyoti Shirke (find volunteer opportunities at Centreville)
Available Facilities
Access Services: One computer with Zoomtext software, magnifier, and podium with microphone in meeting room
Display Cases: two
Book Sale: Ongoing
Meeting Areas
Reservations can be made for regular hours and extended hours.
(Number of chairs limited, call branch to check availability)
Meeting Room: capacity 56
Conference Room: capacity 15
Quiet Study Room: Yes
Branch Services
Internet Access: 18 Internet stations with Microsoft Office plus wireless access is available.
Parking: 215 parking spaces, 4 handicapped
Languages Spoken
Please call the library to see when the foreign language speaker is available. Arabic, American Sign Language, Farsi, Korean, and Spanish
Phone Menu
703-830-2223
(no service on Sunday)
1: Hours and location
2: Renewals, books on hold, overdues, fines, and circulation
4: Reference, shelf check, place materials on hold, reserve a meeting room
9: Repeat
Library-Affiliated Organizations
The Bull Run Civil War Round Table
Architect
Helbing Lipp, Ltd.
Centreville Library Events