Community Branch Hours:

768 Center St
Herndon, VA, 20170-4640
703-437-8855 | TTY: 711
The Herndon Fortnightly Library is located in the heart of the Town of Herndon—on the Town Green adjacent to the Municipal Center and the W&OD bicycle trail. The library offers a blend of small-town hospitality and large, cosmopolitan County resources. Come and enjoy reading the local newspapers, finding just the right book to read, attending a community meeting or children's storytime, using the resources of the Internet and talking about books with the staff.
Herndon Fortnightly Library Events
Your Herndon Fortnightly Library staff is committed to providing programs and events that appeal to all members of our community.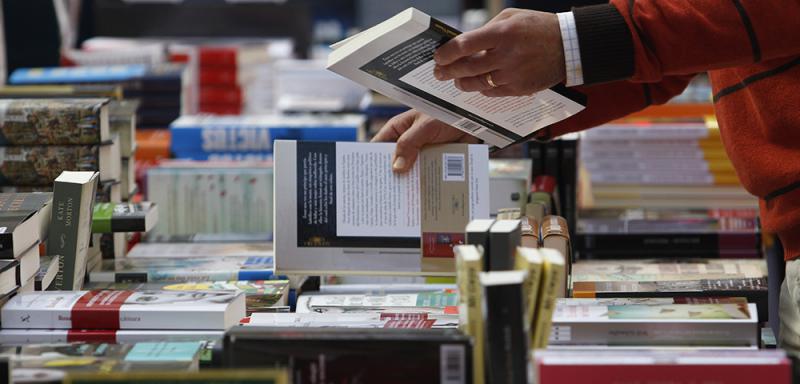 Branch Contacts
Branch Manager: Amanda T. Post
Board Trustee Member: Darren Ewing - Dranesville District
Volunteer Coordinator: Tania Ebrahimian (find volunteer opportunities at Herndon Fortnightly)
Friends Group President: Sharon Kraftchak
Available Facilities
Access Services: One computer with ZoomText software
Display Cases: One
Book Sales: Ongoing and Annual
Special Collections: Spanish language collection: adult and children's material
Meeting Areas
Reservations can be made for regular hours and extended hours.
(Number of chairs limited, call branch to check availability)
Meeting Room: capacity 95
Conference Room : 20
Quiet Study Room: Yes
Branch Services
Internet Access: 9 Internet stations with Microsoft Office plus wireless access is available.
Parking: 116 parking spaces
7 handicapped
Languages Spoken
Please call the library to see when the foreign language speaker is available. Spanish, Korean, Italian
Phone Menu
703-437-8855

1: Hours and location
2: Renew books, account information, overdue or lost books
3: Confirm items on hold
4: Program information and signup
5: Reference information and homework, place a hold or a shelf check
6: Repeat the menu

For other information, to speak to a specific person, or if you have a rotary phone, please stay on the line.
Library-Affiliated Organizations
Friends of the Herndon Fortnightly Library
Fortnightly Club
Architect
Hughes Group