Regional Branch Hours:

703-293-6227 | TTY: 711
The City of Fairfax Regional Library opened its doors on January 26, 2008, as Fairfax County Public Library's first truly urban library. Situated at the corner of North Street and Old Lee Highway, the building is considered the eastern gateway to the City of Fairfax. Its exterior and interior architecture suggest a love of history and enlightenment, from the colonial columns and dormers to the soaring yellow pine ceiling.
The oldest library branch in Fairfax, it opened in a small cinderblock building in 1940 and was moved to Chain Bridge Road in 1962. It was called Central Library and served as the library's headquarters until 1982 when it was renamed Fairfax City Regional Library.
The building is well-equipped to serve the needs of its public, with a covered two-level parking deck (Note: Vehicle height limit is 6' 8"), large meeting room and two conference rooms, wireless Internet access throughout the building, and dozens of Internet workstations. Cherry reading tables equipped with study lamps have built-in electrical outlets, and a 16-carrell quiet study room allows for individual quiet study. In addition to meeting rooms, a group study room may be reserved. The library has a collection of adult and children's books in Korean, Spanish and Vietnamese, and a large periodical collection, including titles in Spanish, Korean, Vietnamese, Chinese and French.
The library includes the Virginia Room, the county's foremost collection of books, photographs, and manuscripts related to Fairfax County history, government, and genealogy. We welcome researchers and genealogists from all over.
We conduct periodic volunteer trainings for teens. Teens should call the branch for upcoming trainings.
City of Fairfax Regional Library Events
Your City of Fairfax Regional Library staff is committed to providing programs and events that appeal to all members of our community.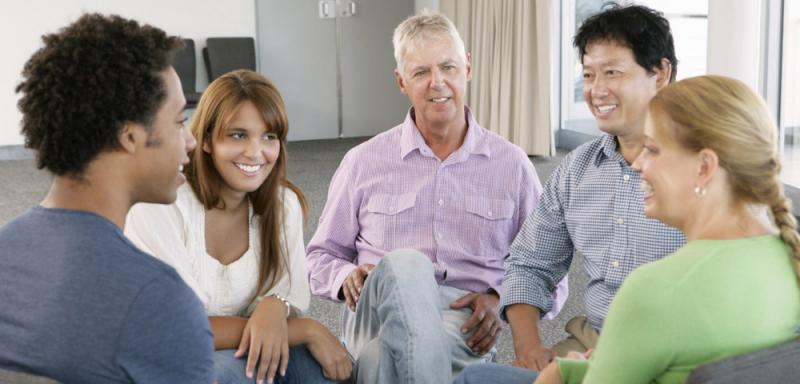 Available Facilities
Book Sale: Ongoing. Large book sale twice a year.
Special Collections: Korean language materials
Investment collection
Local history and genealogy in the Virginia Room
Branch Services
Internet Access: 45 internet stations with Microsoft Office plus wireless access is available.
Parking: 199 spaces (5 for handicapped)
Note: Vehicle height limit is 6' 8"
Languages Spoken
Please call the library to see when the foreign language speaker is available.
Arabic, Bengali, Farsi, French, Gujrati, Hindi, Korean, Marathi, Spanish and Urdu.
Microform Reader-Printer
Prints can be made for 25¢ or 15¢ per page (depending on the microform reader). New microform readers also allow saving data to your USB drive.
Phone Menu
Call: 703-293-6227
1: Hours and location
2: Renew, check items on hold, library account
3: Children's services, program information and sign-ups
4: Reference information or to place a hold, shelf check.
5: Meeting room reservations
6: Virginia Room and genealogy
8: Reach a specific staff member
9: Repeat menu
Library-Affiliated Organizations
Friends of the City of Fairfax Regional Library
Fairfax Bibliophiles
Fairfax County History Commission
Fairfax Genealogical Society
Fall for the Book
Chocolate Lovers Festival
Architect
The Lukmire Partnership
Need to digitize old photographs, slides or VHS tapes? Sherwood Regional Library is home to one of two Memory Depot stations in the library system. Our Memory Depot allows you to take these memories, save them to a flash drive, then share them with family and friends. Sign up for an orientation so you'll get the most out of your three hour Memory Depot station!
City of Fairfax Regional Library Events