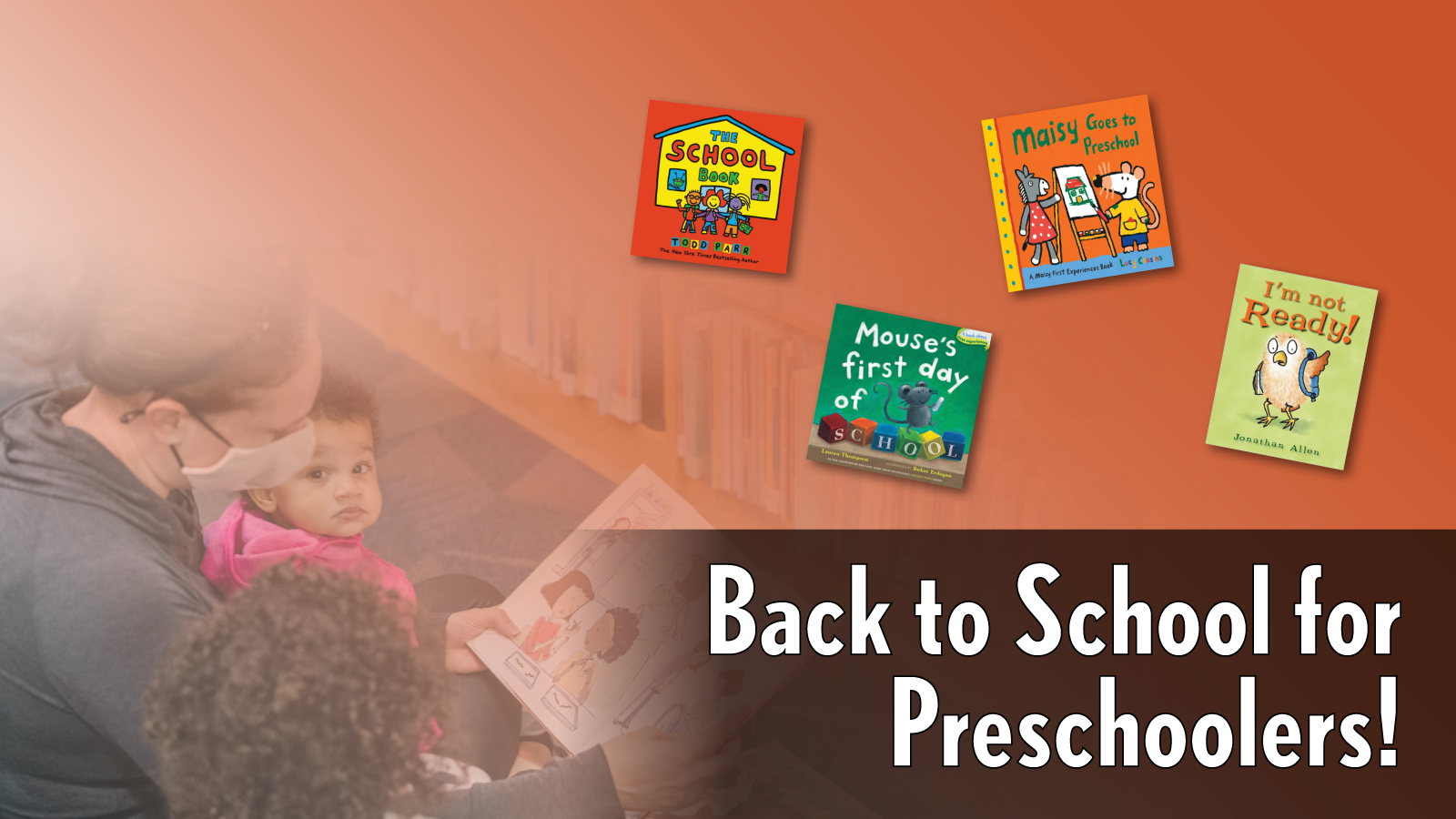 ---
Compiled by Amy Darger-Stewart, FCPL Early Literacy Services Assistant
---
Chu's First Day of School by Neil Gaiman, illustrated by Adam Rex
On the first day of school, a young panda learns about the special things his animal classmates can do.
Clifford's First School Day by Norman Bridwell
As a small puppy, Clifford the Big Red Dog goes to school with Emily Elizabeth and gets into mischievous trouble during finger painting, cookie baking and snack time.
I Love You All Day Long by Francesca Rusackas
When a little pig worries about being apart from his mother as he goes off to school, she reassures him.
I'm Not Ready! by Jonathan Allen
Baby Owl is getting ready to go to playgroup for the very first time. The problem is, he's not quite ready.
Llama Llama Misses Mama by Anna Dewdney
Llama Llama experiences separation anxiety on his first day of nursery school.
Maisy Goes to Preschool by Lucy Cousins
Join Maisy and her friends for a busy day at preschool! Experience many school activities: painting, music, story time and more!
Mouse's First Day of School by Lauren Thompson
When he goes to school, Mouse finds a world of new objects and new friends.
My Preschool by Anne Rockwell
Follows a little boy during his day at preschool, from cheerful hellos in circle time, to painting colorful pictures and playing at the water table, to passing out paper cups for snacks.
Rosie Goes to Preschool by Karen Katz
Rosie, a helpful preschooler, offers advice to children facing their first day of preschool.
The Night Before Preschool by Natasha Wing
In rhyming text based on "The Night Before Christmas," Billy is too nervous to sleep the night before he begins preschool, but a kind teacher and new friends fill the day with fun.
The School Book by Todd Parr
Todd Parr introduces readers to all the things they can do at school.