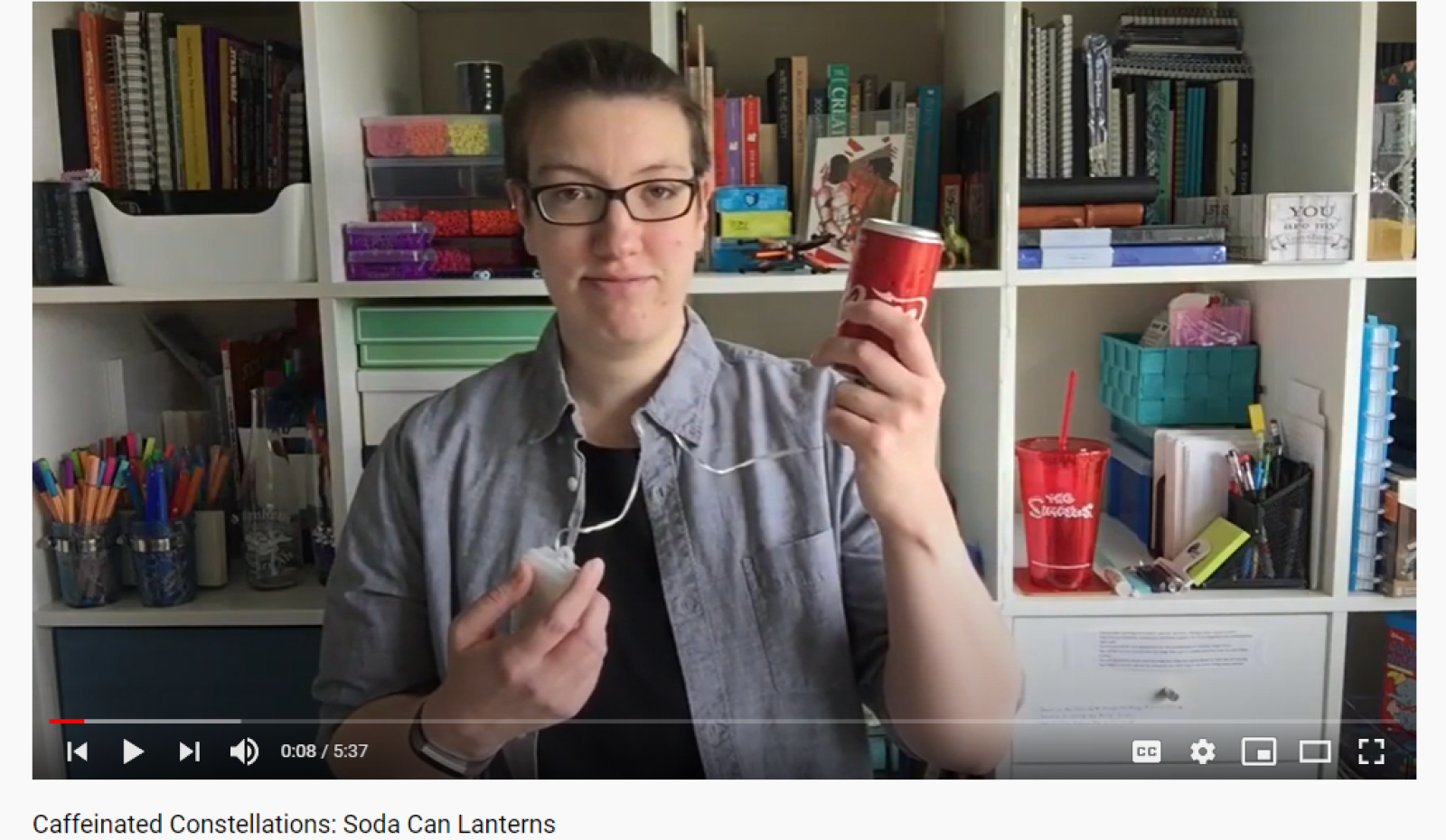 There's never a reason to stop making when you have these budget friendly, do-at-home options.
If you enjoy learning, crafting, tinkering or creating, you're a maker — and you're in luck. Participating in maker culture doesn't have to be costly, and plenty of online resources and programming cater to these interests.
A Low-Priced Pastime
Turn making into a budget-friendly hobby for yourself and your family with resources and activities like these:
Free Virtual STEAM Programs
In May 2020, Make: Community hosted a virtual Maker Faire. Most presentations, workshops, demos and exhibits were recorded and are available to view for free on the Make: YouTube channel or Facebook page. Learn more and access the video content at makerfaire.com. Additionally, FCPL compiles links to many free virtual programs that can spark maker ideas. Visit bit.ly/fcpl-virtual-stem to explore.
Upcycle
Reuse discarded objects or materials to create products of higher quality or value than the original item. Collect and save things lying around your house and reimage them into new works of art or practical projects. Watch DIY and crafting videos by our staff on the FCPL YouTube channel and read our spring issue's article on upcycling for how-tos and inspiration.
Create a Cardboard Challenge
Before recycling your cardboard boxes, use them to make your own personal or family Cardboard Challenge like the ones started at cardboardchallenge.com!
Make It, Virtually
Events hosted by FCPL and others might look different now, but makers can still get their creative juices flowing from the comfort of their homes. Whether you need information, instructions or just ideas and inspiration, check out the virtual options below to explore everything from coding and rockets to origami that lights up.
Make
Find videos made by, for and with kids around the world on the Kids Make: YouTube channel, and watch free Maker Camp Live! session recordings offering fun for the whole family.
75 DIY Projects
Looking for craft ideas for items you'll actually want in your room? This video from DIY Joy features 75 projects that are easy and inexpensive but still super cool and creative. Step by step tutorials with instructions for making are available for each one.
5-Minute Crafts TEENS
This YouTube channel offers a seemingly endless collection of life hacks, food hacks, beauty and makeup hacks, craft ideas and more. Settle in for a deep dive full of "How did I not think of that?!" moments.
FCPL-Made How-To Videos
Check out the Teens playlist on the FCPL YouTube channel for our DIY tutorials on things from tie-dye and soda can lanterns to bubble tea!