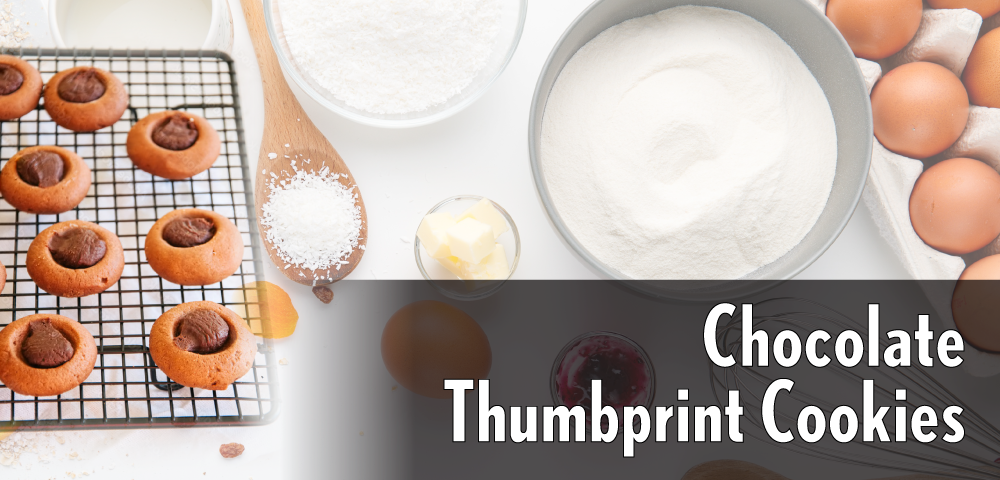 ---
By Kelly Caudill, FCPL Early Literacy Assistant
---
Winter is the time for all things sweet and baking is an excellent cold weather activity. Making their own delicious treats can help kids feel comfortable in the kitchen while reading recipes also helps younger children learn that written words have meaning. This season, give it a try with this fun and easy recipe featured on the culinary website, Cooking with My Kids
Prep Time: 30 minutes
Cook Time: 10 minutes
Servings: 16
Ingredients:
½ cup unsalted butter
¼ cup sugar
1 egg yolk
2 teaspoons vanilla extract
1 ½ cups all-purpose flour
For the filling:
3 tablespoons cocoa powder
1 cup powdered sugar
2-3 tablespoons hot water
Instructions:
Heat the oven to 350 F and line a baking tray with baking paper.
Using a mixer, combine the butter and sugar in a large bowl until light and fluffy.
Separate the egg yolk from the white, adding it and the vanilla extract to the bowl and mix.
Add in the flour and mix until a smooth dough forms.
Roll the dough into 1½ inch balls and place on the prepared tray.
Use your thumbs to make an indent in the middle of each ball.
Bake for 10-12 minutes. Remove from the oven when the cookies are slightly firm to the touch and the edges start to crack.
Allow cookies to cool.
While the cookies are cooling, make the filling:
In a small bowl, mix cocoa powder and powdered sugar. Add the water and stir until it forms a thick chocolate frosting.
Use a teaspoon to fill the indent in each cookie with chocolate. Decorate with candies or sprinkles.
Let the chocolate set and then enjoy! Don't forget to have your little ones help with clean up.