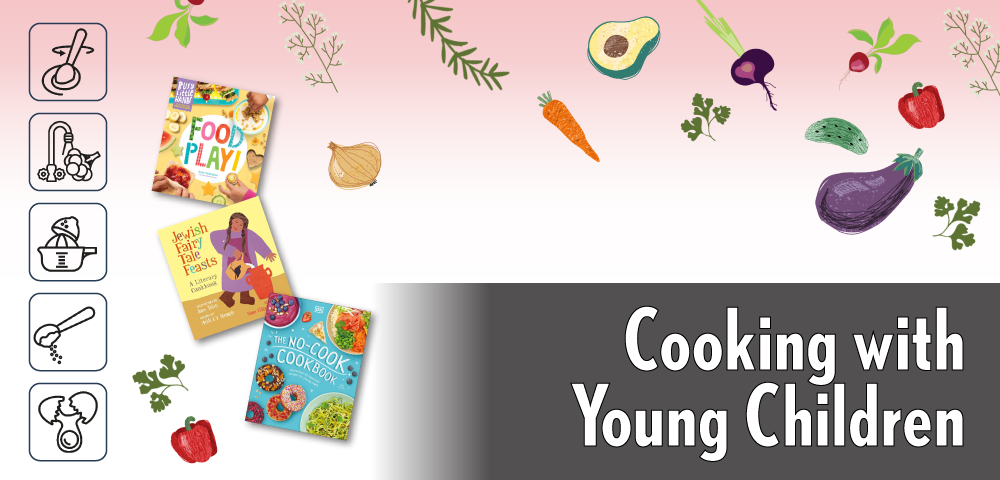 ---
By Amy Dargart-Stewart, FCPL Early Literacy Assistant
---
Using a fun activity to develop early literacy skills
Cooking together as a family is a fun learning activity for both young children and their caregivers. An activity that can improve many abilities at once, cooking can help children learn math, science, language and motor development in fun, engaging ways. Examples include:
Math: Following recipes teaches counting, measuring, sequencing, sorting and fractions.
Reading: Cookbooks and recipes teach print awareness while using cooking terms builds vocabulary.
To get started, here is a list of age-appropriate tasks children can perform in the kitchen:
2-year-olds can:
Scrub fruits and vegetables
Carry unbreakable items to the table
Dip foods
Tear salad greens
Break bread into pieces
3-year-olds can:
Pour liquids into batter
Mix ingredients together
Shake liquids in a closed container
Spread butter or soft spreads
Knead dough
Wash fruits and vegetables
Serve foods
Put things in the trash as they cook and after a meal
4- and 5-year-olds can:
Juice fruits
Peel certain fruits and vegetables
Mash soft foods
Cut soft foods with a plastic knife
Press cookie cutters
Measure dry ingredients
Crack open eggs
Beat eggs with an eggbeater
Set the table
Help clean up
Suggested Books:
Food Play by Amy Palanjian Preschoolers learn how to prepare their own food with activities that foster fun in the kitchen and promote healthy eating habits.
Jewish Fairy Tale Feasts by Jane Yolen and Heidi E.Y. Stemple Jane Yolen retells some fun Jewish folktales and Heidi Stemple writes delicious Jewish recipes to accompany them.
The No-Cook Cookbook by Rebecca Woollard This cookbook helps children learn about making food by themselves — a skill that will last them a lifetime.