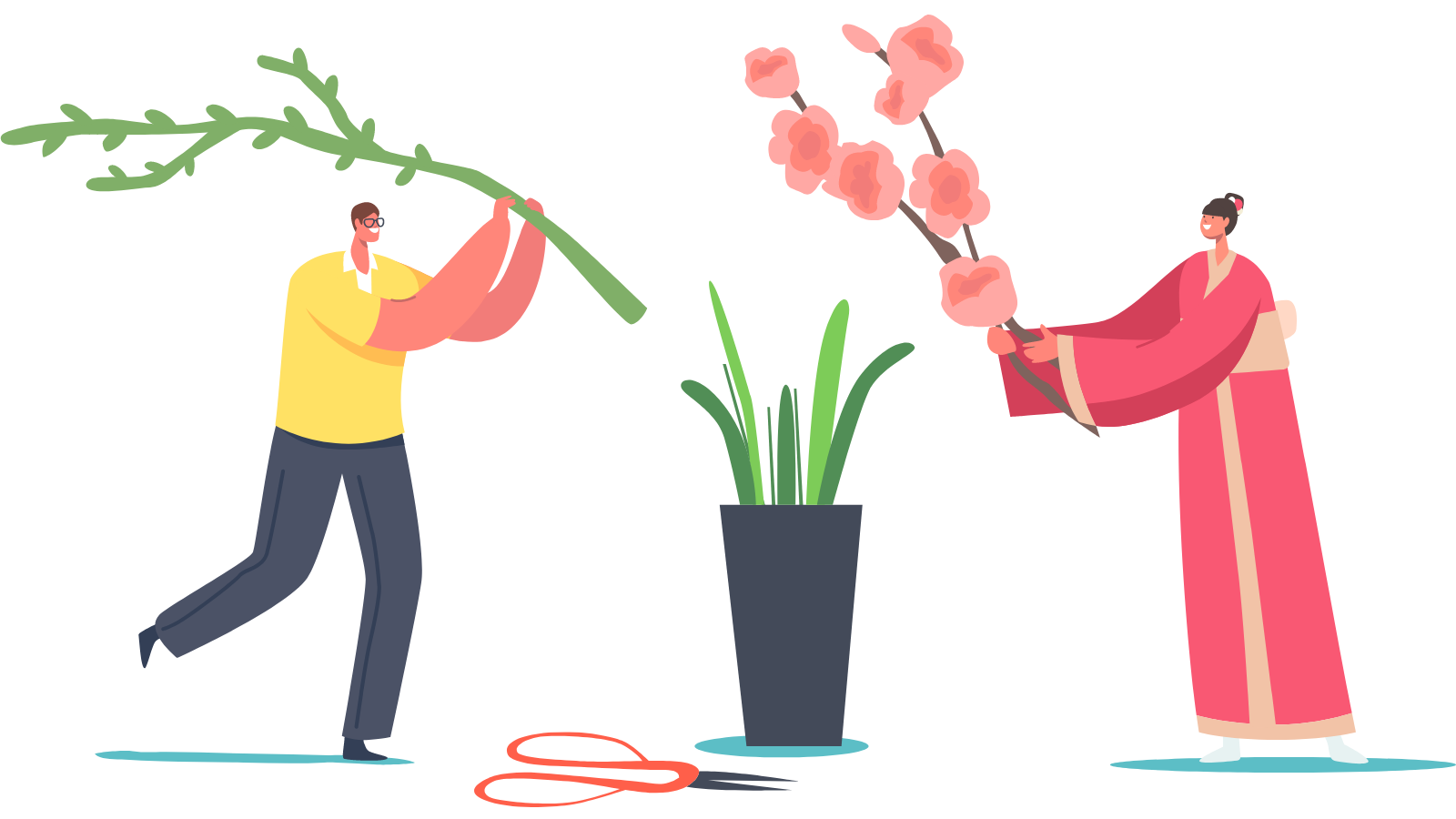 By Roxanne Ringer, Assistant Branch Manager, Kingstowne Library
---
Experience the joys of Ikebana, the Japanese art of flower arranging, by creating your own design. When contemplating your design, remember to get out in nature. Take a walk outside for inspiration and enjoy gathering fun flowers and branches to include in your arrangement, then select a unique container to hold your creation.
Some key elements to think about when putting together your design are simplicity, color and the lines of your arrangement. Keep in mind the Ikebana height scale, with Shin being the tallest, Soe the middle, and Tai the shortest pieces. Remember the most important thing is to put your personality into it and have fun!
Click here to learn more about Ikebana and how to create an arrangement.