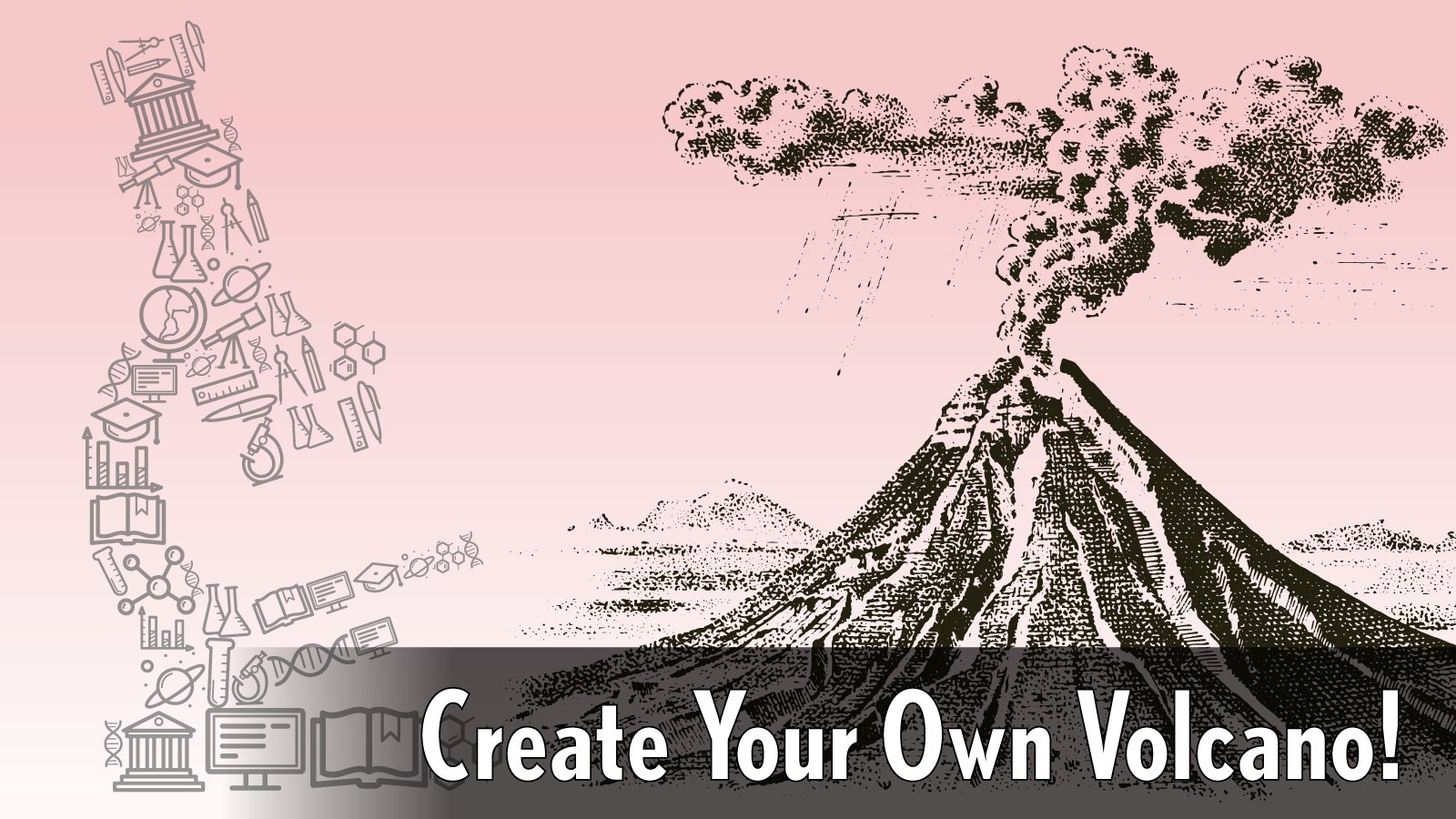 ---
By Melissa Kariger, FCPL Youth Services Manager, Kingstowne Library
---
One way to get kids excited about STEM - science, technology, engineering and math - is through activities with a "wow" factor. Some easy experiments use simple materials you have at home and are sure to wow kids. What better way to do that than with a volcanic eruption?
Materials:
plastic cup
plate
aluminum foil
scissors
tape
vinegar
water
baking soda
food coloring
cookie sheet
Instructions:
Tape the cup to the middle of the paper plate and place the plate on the cookie sheet.
Cover the plate and cup in foil.
Cut an X in the foil over the cup. Fold the foil down and tape to the inside of the cup.
Add 2 tablespoons of water, 2 tablespoons of baking soda and a few drops of food coloring to the cup and stir.
Pour in 2 tablespoons of vinegar and watch your volcano erupt!
Why does it work?
Baking soda and vinegar react to form a gas called carbon dioxide, which builds up and causes the solution to erupt. This reaction is similar to what happens with a real volcanic eruption, when magma rises toward the surface and gas bubbles start to form.