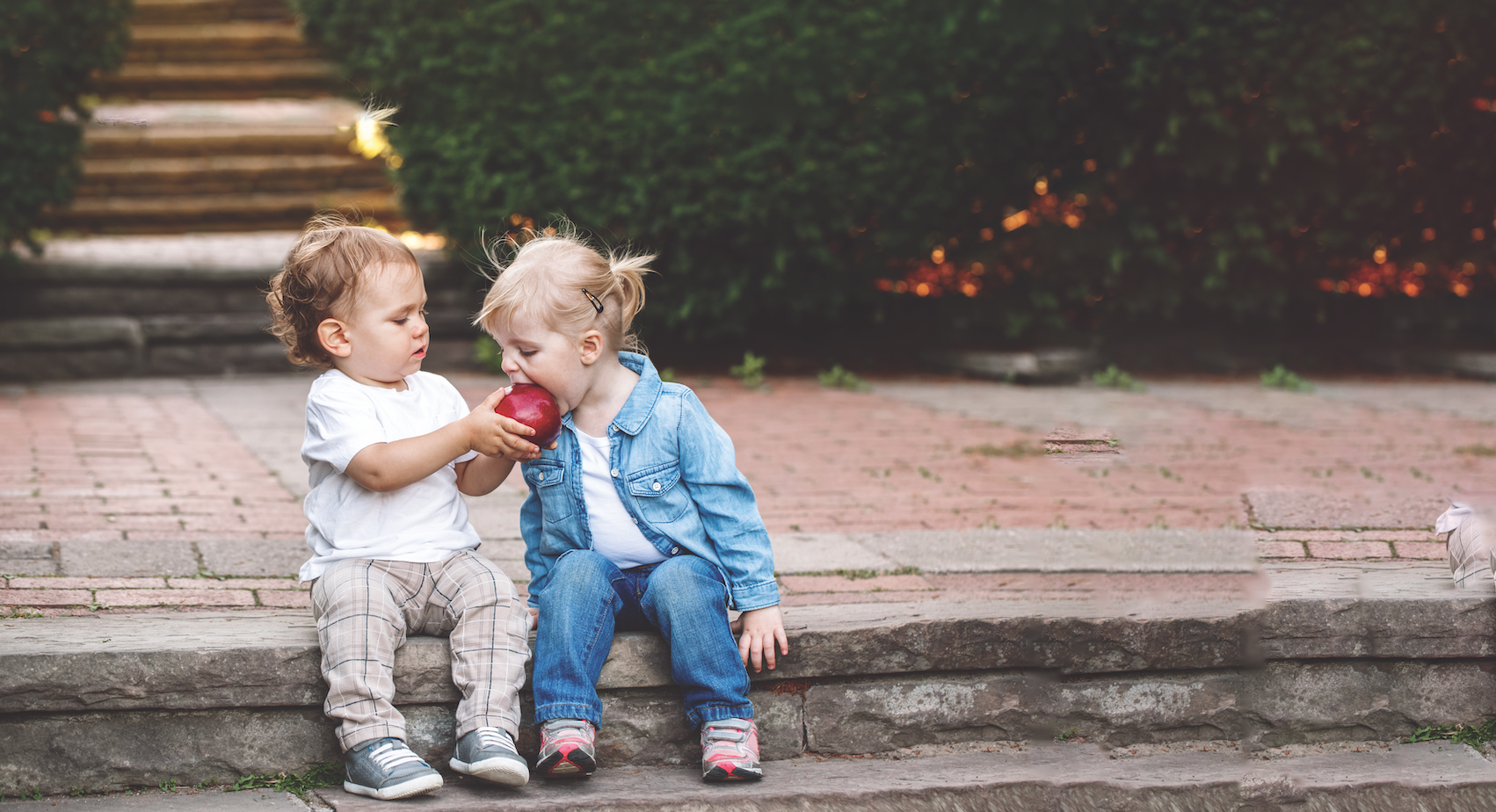 Young children learn social skills through play and positive reinforcement.
Life Skills for Preschoolers
Although they may be as-yet-unknown concepts to most toddlers and preschoolers, manners and sharing behaviors are important life skills that will help them succeed. Developing social skills in children — including good manners, effective communication, being considerate of others' feelings and expressing personal needs — prepares them for a lifetime of healthy interactions. These fundamental skills must be taught and practiced.
The Importance of Play
Children gain most of their skills by exploring their world through play. Caregivers need to reinforce those skills with positive feedback. Practicing and praising them daily will help strengthen children's social aptitude, show them how to interact in a polite manner and teach them to treat others with respect.
How to Encourage and Practice
Sharing: Point out sharing when you see it. Praise your children for sharing, and indicate how it makes others feel. 
Cooperating: Children need to cooperate with siblings and classmates on the playground as well as in the classroom. Create opportunities for the whole family to work together.
Listening: Listening isn't just about staying quiet — it means really absorbing what someone else is saying. Listening is also a critical component of healthy communication. When reading a book to your children, periodically stop and ask them to tell you about what you're reading. 
Manners: Saying "please" and "thank you" and using good table manners can go a long way toward helping your child gain attention for the right reasons. Be a good role model with your manners. That means saying, "No, thank you," and "Yes, please," to your child on a regular basis. And make sure to use your manners when you're interacting with other people around them.
Books for Teaching Manners and Sharing
The Pigeon Finds a Hot Dog! by Mo Willems*
Pigeon learns about sharing when a curious duckling keeps asking questions about the hot dog Pigeon has found.
Llama Llama Time to Share by Anna Dewdney
Llama Llama doesn't want to share his toys with his new neighbors. But when fighting leads to broken toys and tears, Llama learns that it's better to share.
Frederick by Leo Lionni*
Frederick the field mouse stores up something special for the long cold winter.
Groovy Joe: Ice Cream & Dinosaurs by Eric Litwin*
Groovy Joe is a fun-loving dog with a tub full of ice cream — which he shares with his unexpected dinosaur guests.
Clifford's Manners by Norman Bridwell
Clifford offers some advice on basic good manners.
Blocks by Irene Dickson
Ruby has red blocks. Benji has blue blocks. What happens when they don't share?
How to Share with a Bear by Eric Pinder
One cold day, Thomas builds a cave of pillows and blankets where he can read, but when he goes to get a flashlight, a young "bear" goes inside and nothing Thomas does discourages the bear from being near him.
Share, Big Bear, Share! by Maureen Wright
Big Bear has a pail of berries that his friends would like him to share. He doesn't pay attention well, so each time the tree tells him to share he does something different.
The Berenstain Bears Think of Those in Need by Stan and Jan Berenstain
When Mama Bear decides that the family has accumulated too many old toys, books, and games, they sort through all their extra stuff and take it to the Old Bears Home, the Beartown Children's Hospital, and the Bears-Who-Care store.
Plant a Kiss by Amy Krouse Rosenthal
One small act of love blooms into something bigger and more dazzling than Little Miss could have ever imagined.
People Share with People by Lisa Wheeler
Illustrations and simple, rhyming text reveal the importance of sharing everything from blankets to toys — but never a sneeze or a frown.
The Berenstain Bears Forget Their Manners by Stan & Jan Berenstain*
Mama Bear comes up with a plan to correct the Bear family's rude behavior.
Find more resources for early literacy and preschool development in the library's Early Literacy guide.
*Available as an eBook