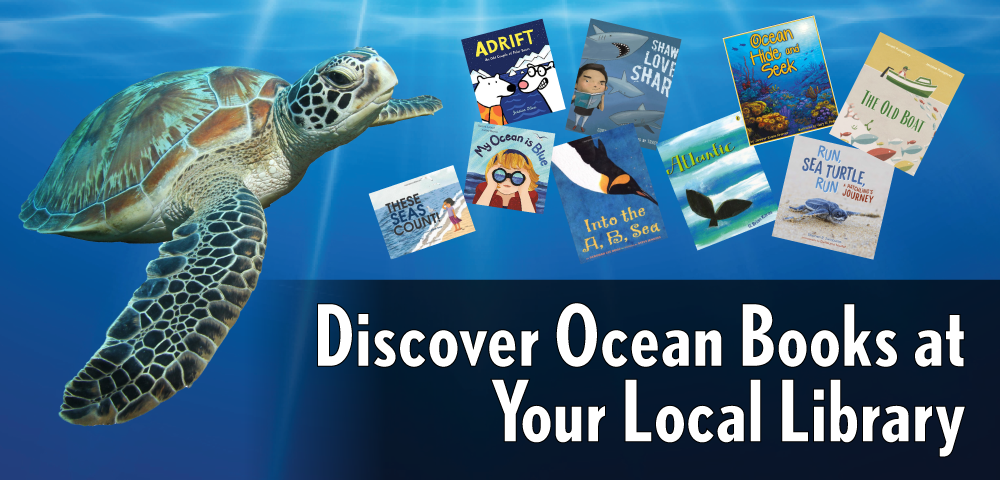 Curated by Charlotte Frank, FCPL Early Literacy Services Assistant
---
Two polar bears must get along when they find themselves adrift on an ice flow.
Explore what the Atlantic Ocean is, how far it stretches, how the moon affects it and other characteristics as described by the sea.
An alphabet book featuring 26 animals found in the ocean.
Close-up photographs transform shores and reefs into a wonderland for the imagination.
A girl with a disability explores every facet of the ocean during her day at the beach.
Ocean animals at every depth have learned to survive in their surroundings. Look carefully to spot the hidden sea creatures.
A counting book featuring nocturnal sea creatures.
Follow a hatchling's treacherous journey from nest to sea.
Explore the underwater world thematically and discover how we can help save sea life.
After a storm destroys a boy's boat and washes him ashore, he decides to clean up the waters around his island.
Shawn learns the importance of maintaining a balanced ecosystem after researching seals, instead of his beloved sharks, for a class project.
When Mr. Tate's class helps on Beach Clean-Up Day, the children learn the importance of the ocean and the impact of not keeping it clean.