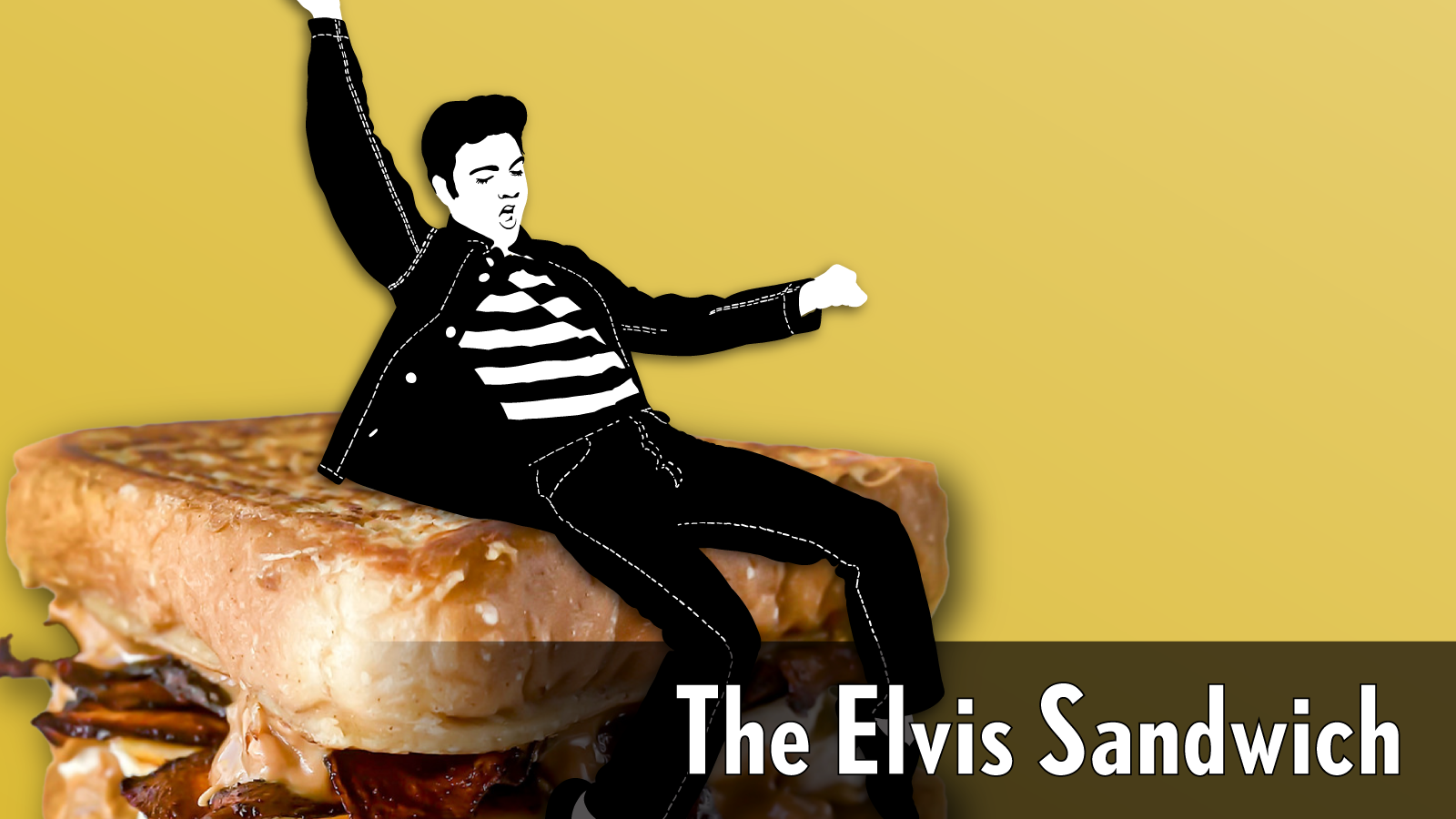 ---
By Roxanne Ringer, Assistant Branch Manager, Kingstowne Library
---
Have you ever wondered what sandwich Elvis Presley would consider his favorite? The King of Rock 'n' Roll has made the "Peanut Butter and Banana Sandwich" so famous it's now known as the "Elvis Sandwich." Millions of people visit Elvis's home, Graceland, in Memphis, Tennessee every year and the Elvis Sandwich is a fan favorite on local menus. Daniel Clark, director of food and beverages at Graceland, demonstrated how to make this scrumptious snack on the official Graceland Instagram (@visitgraceland)! So, turn up Elvis tunes and give Dave's recipe for the "Elvis Sandwich" a try:
Ingredients:
2 slices white bread
Peanut butter of your choice!
1 tablespoon butter or bacon grease (if preferred)
½ banana cut into 9 round slices
Optional: (2 slices cooked bacon)
Directions:
Spread peanut butter onto both slices of white bread.
Place sliced bananas (and bacon if desired) onto one slice of bread with peanut butter.
Place other slice of bread with peanut butter onto the bananas.
Heat a skillet to medium and melt the butter, or bacon grease, in the skillet.
Add sandwich, brown one side and flip to brown the other.