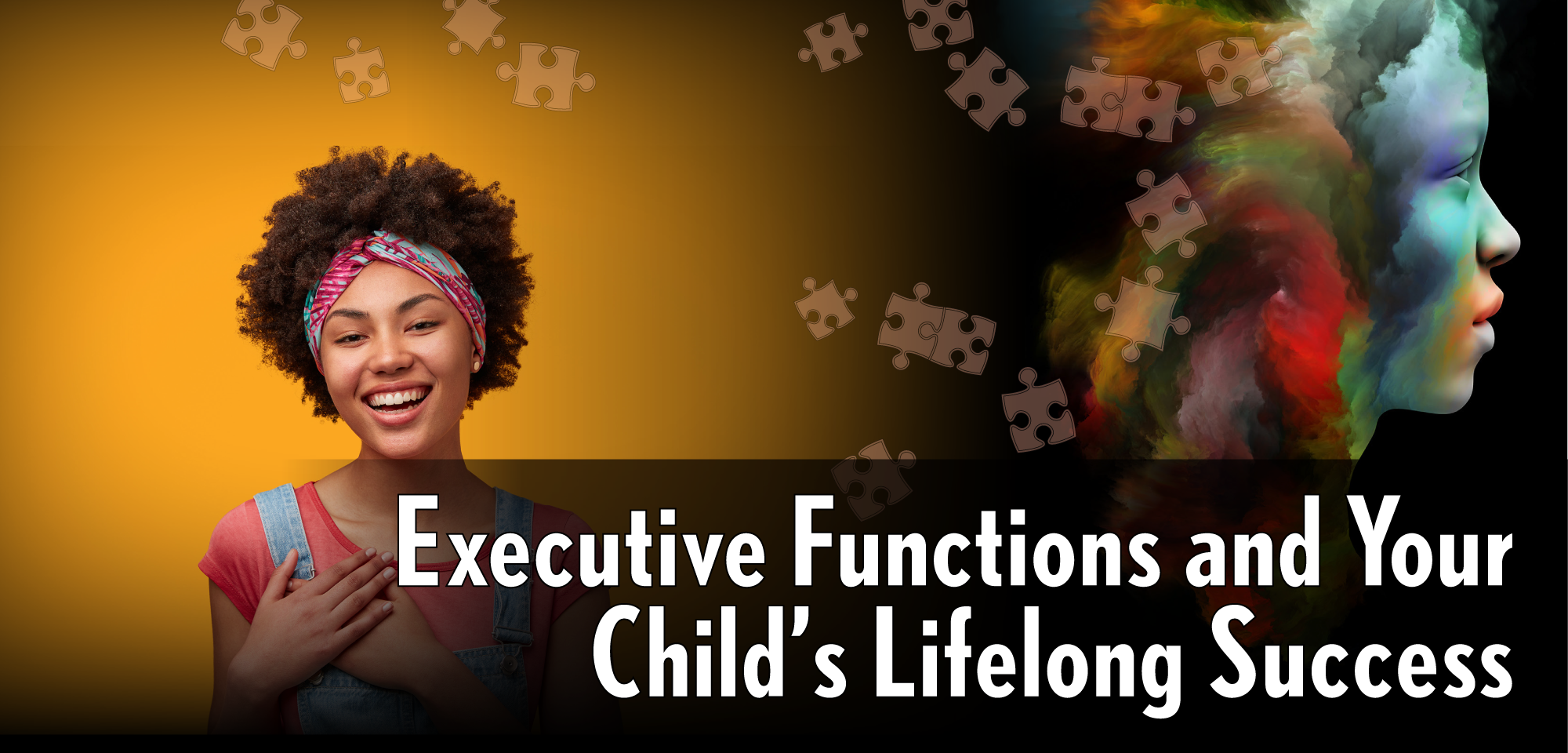 By Sara Winston, Youth Services Manager, George Mason Regional Library
---
Parents and caregivers, do you ever wonder what in the world is going on inside your teenager's head? Do you have trouble making sense of what they do and why? FCPL has resources to help! Although teens are more like adults than young children, they are still growing and developing and have unique behaviors related to their developmental stage. We like the Executive FUNction series written by Bryan Smith and illustrated by Lisa Griffin for explaining the behavior and thought processes of older children and young teens while also providing lessons in emotional skills.
The Merriam-Webster dictionary defines executive functions as "the group of complex mental processes and cognitive abilities . . . that control the skills . . . required for goal-directed behavior." Skills related to executive functioning include impulse control, flexible thinking and organization—not exactly skills that most teenagers excel at. Let's look at some things that you can do to help teens develop these skills and set them up for lifelong success.
Some Tips from the Executive FUNctions series:
Impulse control requires an awareness of one's own emotions and motivations. To help teens develop these skills, encourage them to pause and consider the impact of their choices before taking action. Model how to do this in your own life. Share with your teenager when you're taking a moment to reflect before moving forward. Let them know that emotions often provide valuable information about our mental states and aren't something to be ashamed of or to ignore. Use specific, clear language to describe your emotions and thought processes so that your teen can see the steps you take.
Flexible thinking requires you to be able to adjust your behavior to accommodate unexpected changes. Think about a time when your teen was derailed by a change in routine that seemed insignificant to you. Now consider how often in your daily life you make adjustments, small and large, to successfully navigate work and your personal life. Teens may see flexible thinking as an abandonment of their original intent or have real trouble pivoting to something new. Share with your teen some positive examples of when you shifted gears and experienced a positive outcome. Remain calm when things get dicey and discuss the positive benefits of seeing unforeseen disruptions as gateways to new possibilities.
Organization is a difficult skill for many of us, but by the time that you've reached adulthood, you have likely developed some strategies that enable you to efficiently complete complex tasks. Since we are all different, your way of organizing may not work for your teen. Share what you do to stay organized and then ask them for their ideas. Try out methods organization they suggest and talk about what worked and what didn't.
Above all, don't become frustrated when your teen doesn't follow through or does something that you don't understand. They're trying out new skills, which will take time, effort, and patience. They couldn't do it without you.
To learn more about building your child's executive functions, check out the Executive FUNction series written by Bryan Smith and illustrated by Lisa Griffin.