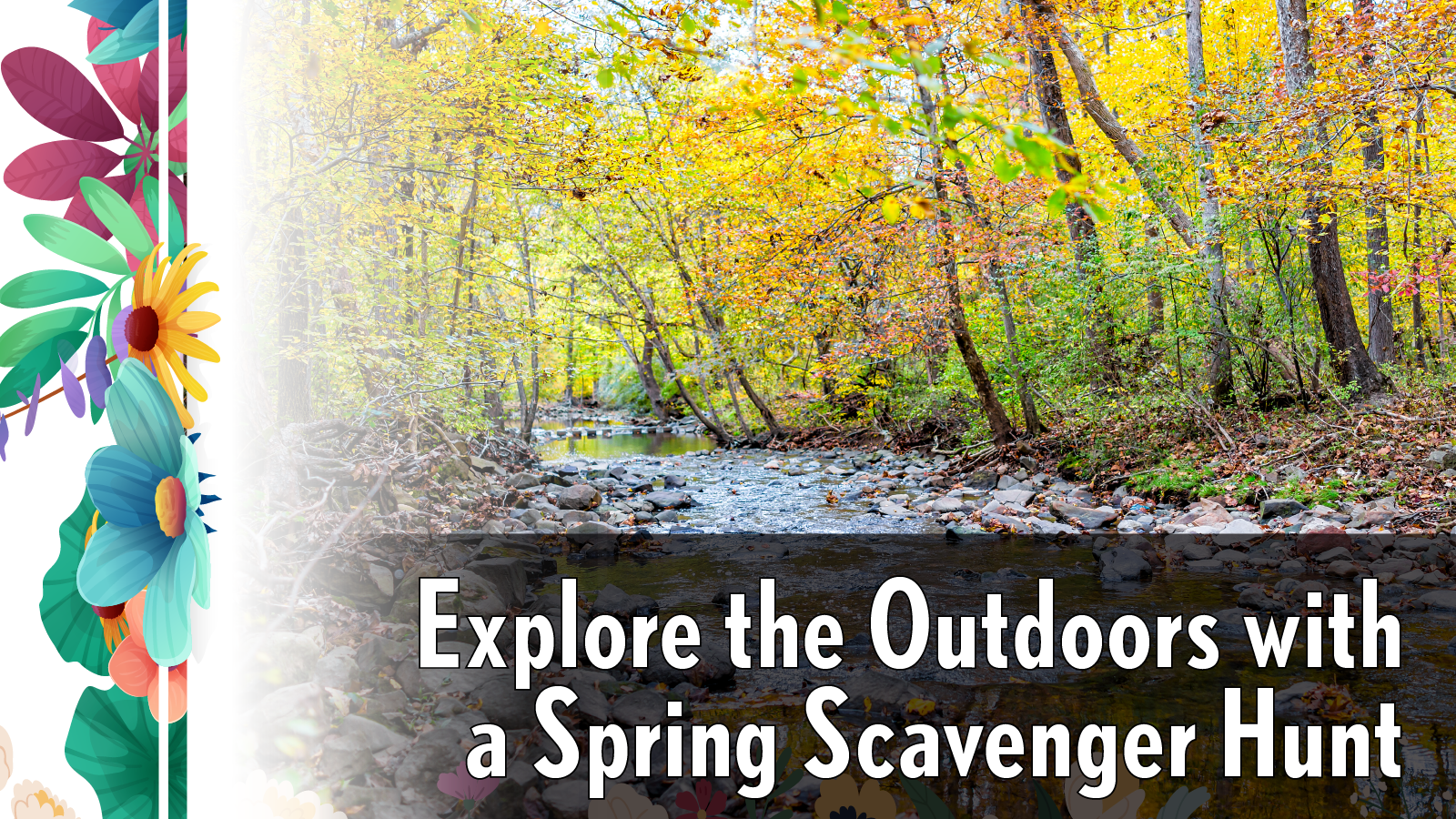 ---
By Amy Darger-Stewart, FCPL Early Literacy Assistant
---
Have fun together as you walk outside and notice what there is to see!
Taking walks outside during spring is a great family activity. Seeing the changes in plants and spotting different animals is very interesting and a great way to teach children about seasons and nature. An interactive way to explore the outdoors and find changes in nature is with a scavenger hunt! Get a started with these simple scavenger hunt ideas.
Hunt for Colors
What are the different types of green you see?
Do the colors of the leaves change from day-to-day?
What colors besides green do you see in the grass?
Can you find something red, orange, yellow, green, blue, violet — the colors of the rainbow — on your walk?
Finding Flowers
What part of the flowers do you see first?
How do flowers change over the days?
Which flower did you like the best?
Do you see any animals around the flowers?
Drawing Scavenger Hunt
Take a walk, noticing trees, flowers and bushes.
At home, draw a simple picture of the scenery.
A week later, take the same walk as before.
Look for changes: for example, different colors, more leaves or if flowers are blooming.
Draw another picture with the changes you saw.
Compare the two drawings.
Caregivers, make sure to talk with children about all the things seen on scavenger hunts. Learning the names of trees, flowers, bushes and animals is important for young children's language development.