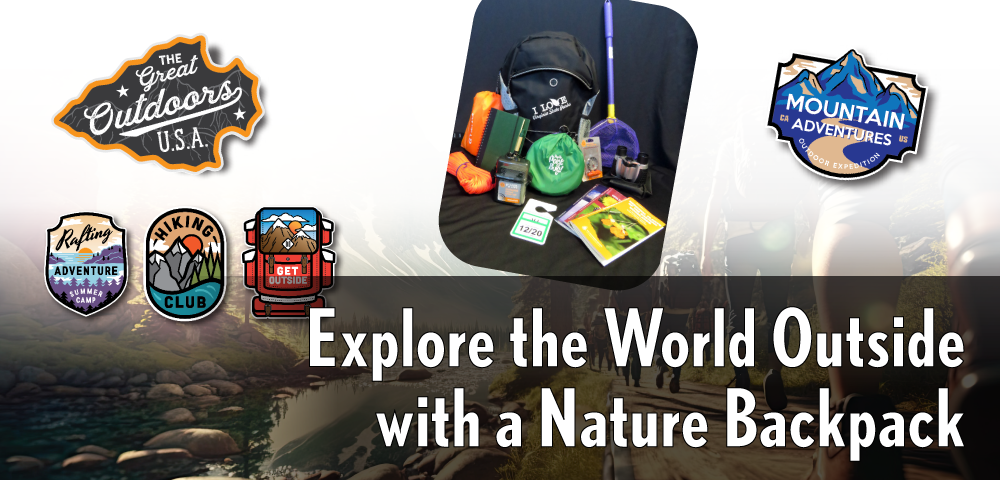 Hiking our way through Northern Virginia's State Parks
---
By Michelle Pepino, Library Aide, Tysons-Pimmit Regional Library
---
Fall is a great time for hiking, especially here in Northern Virginia. In this part of the country, we are lucky enough to be surrounded by some of nature's most beautiful
features. From the peaks of the Blue Ridge Mountains to the cascading waterfalls that can be found in parks throughout the state to the changing leaves that color the forests red, orange and yellow, there are so many different sights to take in during a trek through the great outdoors.
Plan your next hike with the help of Fairfax County Public Library (FCPL)! In addition to the countless books on nature and hiking that line our shelves, FCPL has nature backpacks available through our Library of Things. Available for a two-week checkout period, the packs have almost everything you need to take your hike to the next level. This includes:
Pocket guides detailing weather patterns, edible plants and more
Learn and live outdoor skill cards with tips on shelter building, first aid and wayfinding
Map compass
Paracord
Leave no trace cards
Port-a-bug field observation container
Dip net
Binoculars
Star map
Also included in each nature backpack is a pass for free parking and entrance to all Virginia State Parks so you can discover all the wonderful wilds of Virginia have to offer.
To learn more about our nature backpacks, place one on hold and find a list of additional information, click here.