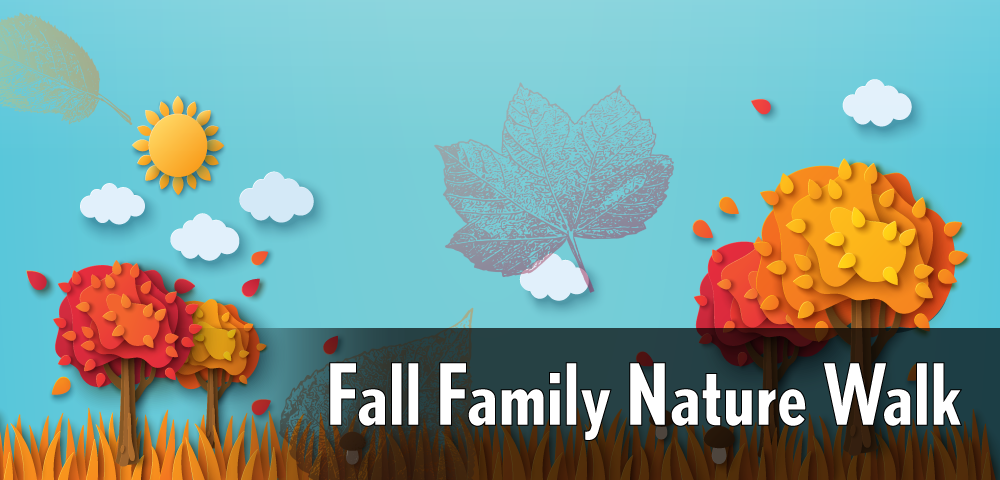 ---
By Tina Mraz, FCPL Early Literacy Outreach Coordinator
---
As temperatures drop, it is a great time to go outdoors and explore. Taking a walk as a family is a fantastic way to teach children about nature and the changes that occur when autumn arrives.
This fall, make your walk a sort of scavenger hunt using the list below. Have children use their sense to "find" all the items, making sure to talk about what they have observed. This will improve their vocabulary and build background knowledge.
See:
Yellow leaf
Red leaf
Brown leaf
Apple
Pumpkin
Acorn
Butterfly
Owl
Pinecone
Twig
Geese flying in the shape of a V
Bug
Mushroom
Scarecrow
Spiderweb

Hear:
Tractor or lawn mower
Birds
Leaves crunching
Wind
Squirrels

Smell:

Looking to add an extra activity to your walk?
Collect leaves along the way and use them to make leaf rubbings. To do this, all you need do is tape a leaf to a piece of paper. Turn the piece of paper over and have children rub an unwrapped crayon over the paper. This will transfer the pattern and texture of the leaf to the paper. Make sure to write the type of tree the leaf came from on the paper and combine all your rubbings together in a book!