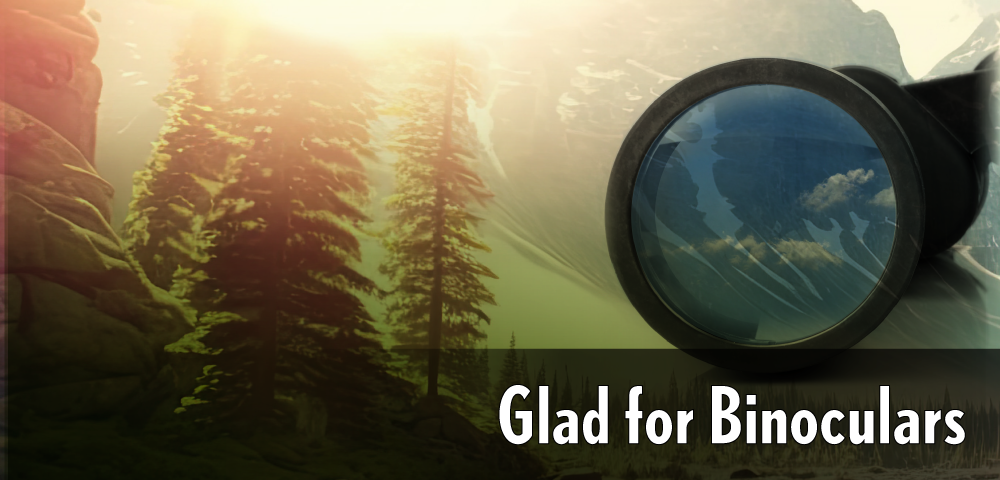 ---
By Caroline Tirona, Library Aide, Dolley Madison Library
---
Ask anyone who has spent time exploring the outdoors in Fairfax County and they will tell you that there are a lot of birds. Described as an "avian heaven" by the Fairfax County Park Authority, the county's parks offer great opportunities for visitors to spot and observe hundreds of different species in a variety of habitats.
Since many birds spend their time high above us, soaring through the skies or camouflaged in the trees, however, it can be difficult for birdwatchers to clearly see the wildlife they seek. This is why binoculars are an important part of any birder's tool kit. A good pair of binoculars lets us watch our feather friends from afar and see more of what happens in the skies.
A Brief History
Binoculars are defined as two similar telescopes mounted to a single frame, per Encyclopedia Britannica. Therefore, it is understandable that the invention of telescopes and binoculars would be closely tied. In fact, they were invented in the same year! Hans Lippershey, a German-Dutch spectacle maker credited as one of the inventors of the telescope, developed an early iteration of binoculars in 1608, according to an article by Thought & Co. As science improved, so did design, with J.P. Lemiere inventing the first 'modern' binocular telescope in 1825 followed by Italian inventor Ignazio Porro who invented the modern prism binoculars in 1854.
Borrow a Pair From Your Local Branch
Now that you know more about binoculars and how you can use them to explore nature, it's time to put a pair to use! Fairfax County Public Library (FCPL) offers binoculars for checkout at many of its branches. Part of the Library of Things, the binoculars can be checked out for two weeks at a time and are a perfect tool to make bird-watching more fun and interesting by letting you get a closer look. More information about FCPL's collection of binoculars can be found at bit.ly/FCPL_Binoculars.