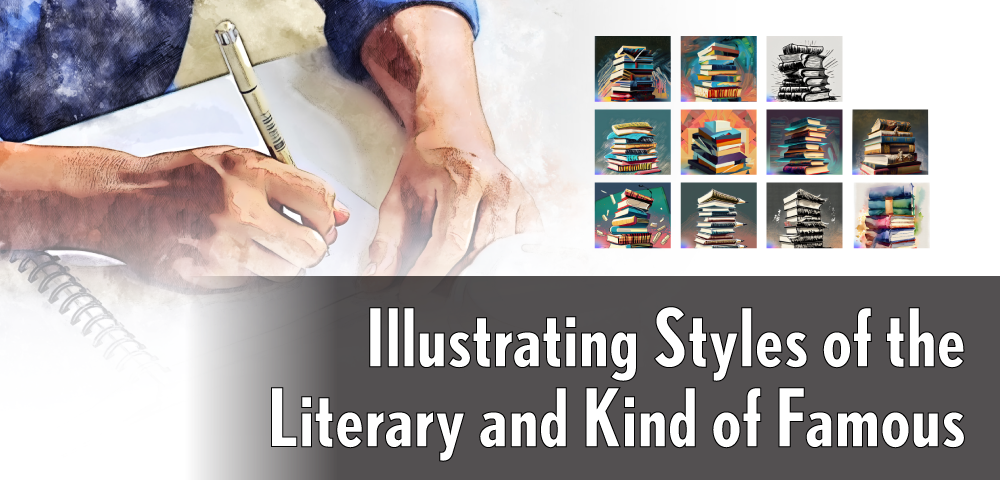 ---
By Drew Bigelow, Library Aide, Kingstowne Library
---
Walking into the children's section in any library can easily be a feast for the eyes. Along the shelves, picture books shine, waiting to dazzle readers of all ages with their stories that have been brought to life with amazing illustrations. In a way, the children's section can almost be seen as an art gallery of books, with illustrators displaying their artwork in a wide array of mediums, all developing their own styles that make them instantly recognizable.   
Collage 
One style popular among author/illustrators is a collage technique. Take, for example, Leo Lionni, author of Frederick and Inch by Inch. Lionni brings his characters to life via paper cutouts with "inventive manipulations of paint, including stamping and pressing," as described by literary website, Literary Hub. 
In contrast to Lionni, fellow collage author/illustrators Lois Ehlert and Eric Carle took this medium in completely different directions. Ehlert mainly used paper, textiles and found objects to create her distinctive graphic style, while Carle's style focused on color and sharper outlines. As mentioned on the Eric Carle Museum of Picture Book Art website, Carle "painted acrylic on white tissue paper to achieve vibrant colors and patterns." Every brushstroke and daub of paint can be seen, creating swirls of color and brilliant textures, standing out on stark white backgrounds.   
Watercolor 
Another illustrative style favored among authors is the use of watercolors and ink. As with collage, different authors, although utilizing the same mediums, still succeed in creating their own personal style. One example of this is Jon Klassen.  
Sophie Meehan of Tales for Tadpoles notes how Klassen has a "clean and minimal illustration style, using ink and watercolor textures to create defined shapes and strong designs." This, along with his earth-toned color palette, elevates Klassen's deadpan humor, with his wide-eyed, stiff characters often staring directly at the reader. Another illustrator using watercolors, the late Jerry Pinkney had a much different approach with his painting. Described as a "master watercolorist" by the Woodmere Art Museum, he opted for a more realistic style, with more expressive characters.  
Author Jan Brett uses gouache, a style similar to watercolor but opaquer, to develop a "cozy anthropomorphic style" with "distinctive borders and side panels," according to Literary Hub. This results in a style where her work literally spills over the page, expanding the story so the reader wants to catch every detail.   
Traditional/Digital Mix 
Today, many author/illustrators favor using a mix of traditional and digital media for their work, like Mo Willems, author of the popular Elephant and Piggie and Pigeon series. In an interview with Time for Kids, Willems describes his process, starting with creating his drawing using different types of pencils, crayons and even paper. He then traces over them with ink or charcoal before, finally, using a computer to add color. This comes together into his signature graphic-cartoon style, with flat colors and thick outlines, complimented by jittery motion lines that show up when his characters gesture, jump and flail about.  
And Much More 
These are just a few of the different illustration techniques you will come across in the children's section of your local library. There are many more books, each with their own individual, illustrative styles, waiting for you on the shelves. From realistic depictions to cartoonlike to soft and dreamy, discover them all at FCPL today!