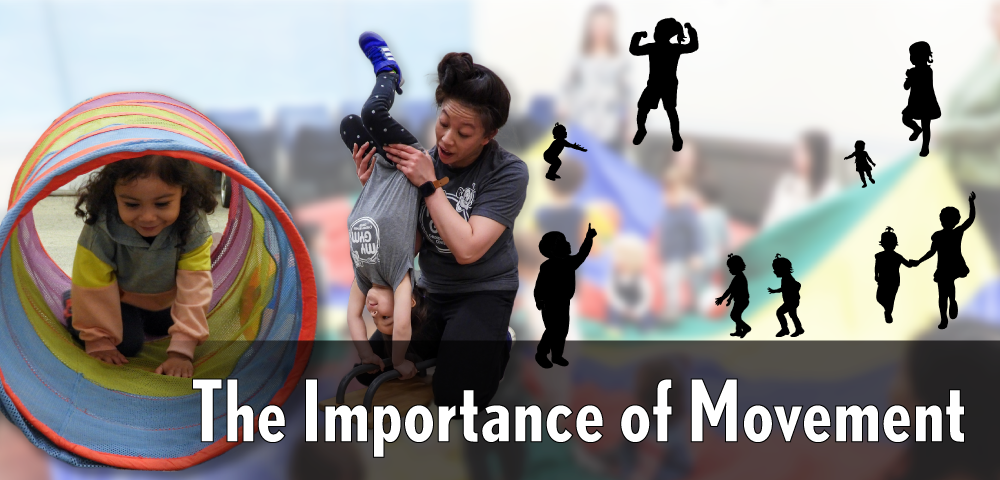 ---
By Charlotte Frank, FCPL Early Literacy Assistant
---
Movement plays an important role in the development of a child's brain. As children move and exercise their bodies, they are also exercising their brains by developing neural pathways that serve cognitive development, according to an article by the website Active For Life. Physical movement also increases oxygen and blood flow to the brain, helping relax tensions in the body and creating positive feeling and emotions.
Getting a child moving does not have to be a complicated experience. Something as simple as dancing after dinner or mimicking animal motions has advantages. Another wonderful time to incorporate movement is during storytime. Children naturally love to perform, so encourage them to act out the story as it is read.
Singing songs and reciting poems are also great opportunities to encourage movement. Nursery rhymes like "The Grand Duke of York" and "I'm a Little Teapot," with lyrics that direct children on what motions to do are a great way to bring together movement and language. Many studies have shown combining movement and language in this way can increase memory, attention and communication skills in youngsters. Having a child march, clap or shake instruments along to a song's rhythm promotes early literacy skills because words and stories have an underlying pattern and flow similar to music.
Fairfax County Public Library (FCPL) hosts many opportunities for young children to move, dance and sing with their peers.
Upcoming events can be found here.
Caregivers, feel free to join in on the classes as well! Remember, movement doesn't just do good for toddlers. Whether its dancing, jumping, running or acting goofy, people of all ages can benefit as long as they get up and go!