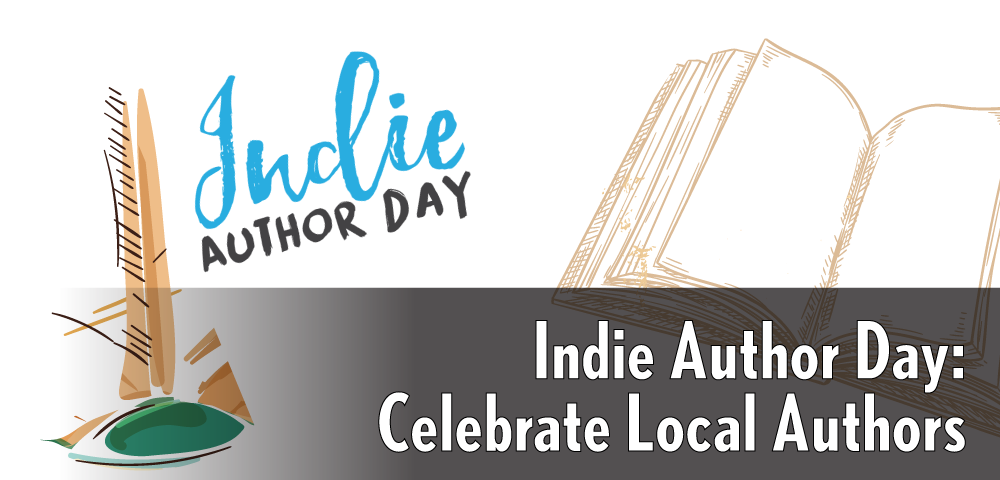 Celebrate Local Authors
Not all writers are represented by publishing companies. Writing in real life isn't like the movies where editors are pursuing authors to finish their latest novel before the nationwide book tour. Hollywood isn't waiting in the wings, wanting to make their book into a screenplay. This may be the dream but far from the reality for most writers.
To reach as many readers as possible and make their writing profitable, some writers self-publish. These independent, or indie, writers focus on creating eBooks. According to the Alliance of Independent Authors, indie author sales are increasing globally. According to some sources, digital publishing accounts for more than 30% of book sales in the United States.
Each year, libraries and readers celebrate the achievements of independent writers by celebrating Indie Author Day(IAD). IAD started in 2015 and is part of the Indie Author Project, an organization that connects readers with great indie books. This year's IAD is Nov. 4 and 5, and we are inviting everyone to meet and celebrate the accomplishments of indie authors who live and work in Northern Virginia. We have already started planning for 2022 and this year – after two years of virtual celebrations – we will invite indie authors to set up tables in the lobbies several FCPL branches throughout Fairfax County. Our guests will meet the public, talk about their books and sell any printed copies they may have available. Branches will also have programs about the writing process and how to self-publish. Make sure to follow us on social media for dates and times as they become available.
Browse our collection of eBooks by Indie Authors.