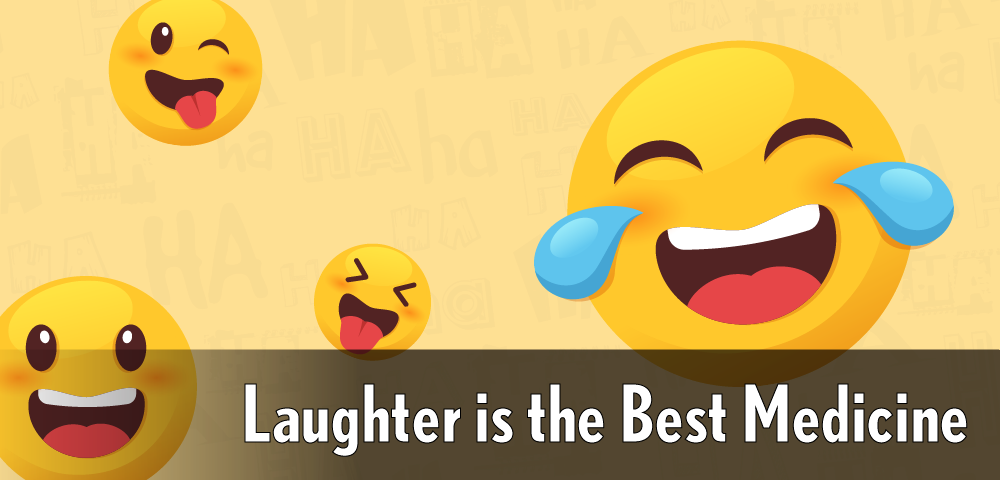 ---
By Rabinder Singh, Adult Programming Assistant
---
The past few years have been stressful, and it seems we need laughter now more than ever. According to mental health and wellness website HelpGuide, there are many physical, mental and social benefits to laughter. These include strengthening the immune system, lowering stress, improving mood and helping defuse conflict.
To remind us how important laughter is in our lives, Dr. Madan Kataria created World Laughter Day in 1998. According to the event's official website, World Laughter Day is celebrated on the first Sunday in May and is a "positive manifestation for world peace and is intended to build up a global consciousness of brotherhood and friendship through laughter." Bring a smile to your face and celebrate this happy and hopeful holiday by checking out these humorous book selections.

I'm More Dateable than a Plate of Refried Beans: And Other Romantic Observations by Ginny Hogan
Through hilarious and absurdist short stories, quizzes, over-think pieces and more, Hogan details every stage of a modern relationship, from meeting on an app to becoming official, breaking up or getting married and beyond.
 
Midlife Bites: Anyone Else Falling Apart, Or Is It Just Me? by Jen Mann
Jen Mann is leading the movement to create a new space where middle-aged women can share openly and honestly with one another. This no-BS collection of essays will help start the conversation and keep it going, because as women, we all have a right to be happy, fulfilled and to feel whole, no matter what stage of life.
 
Happy-Go-Lucky by David Sedaris
A collection of satirical and humorous essays that chronicle Sedaris' own life and ordinary moments that turn beautifully absurd, including how he coped with the pandemic, his thoughts on becoming an orphan in his seventh decade and the battle-scarred America he discovered when he resumed touring.
 
Why Don't You Write My Eulogy Now So I Can Correct It?: A Mother's Suggestions by Patricia Marx, illustrated by Roz Chast
A collection of witty one-liners by New Yorker writer and one of the first women elected to the staff of the Harvard Lampoon, Patricia Marx, who celebrates the universal advice of her mother.