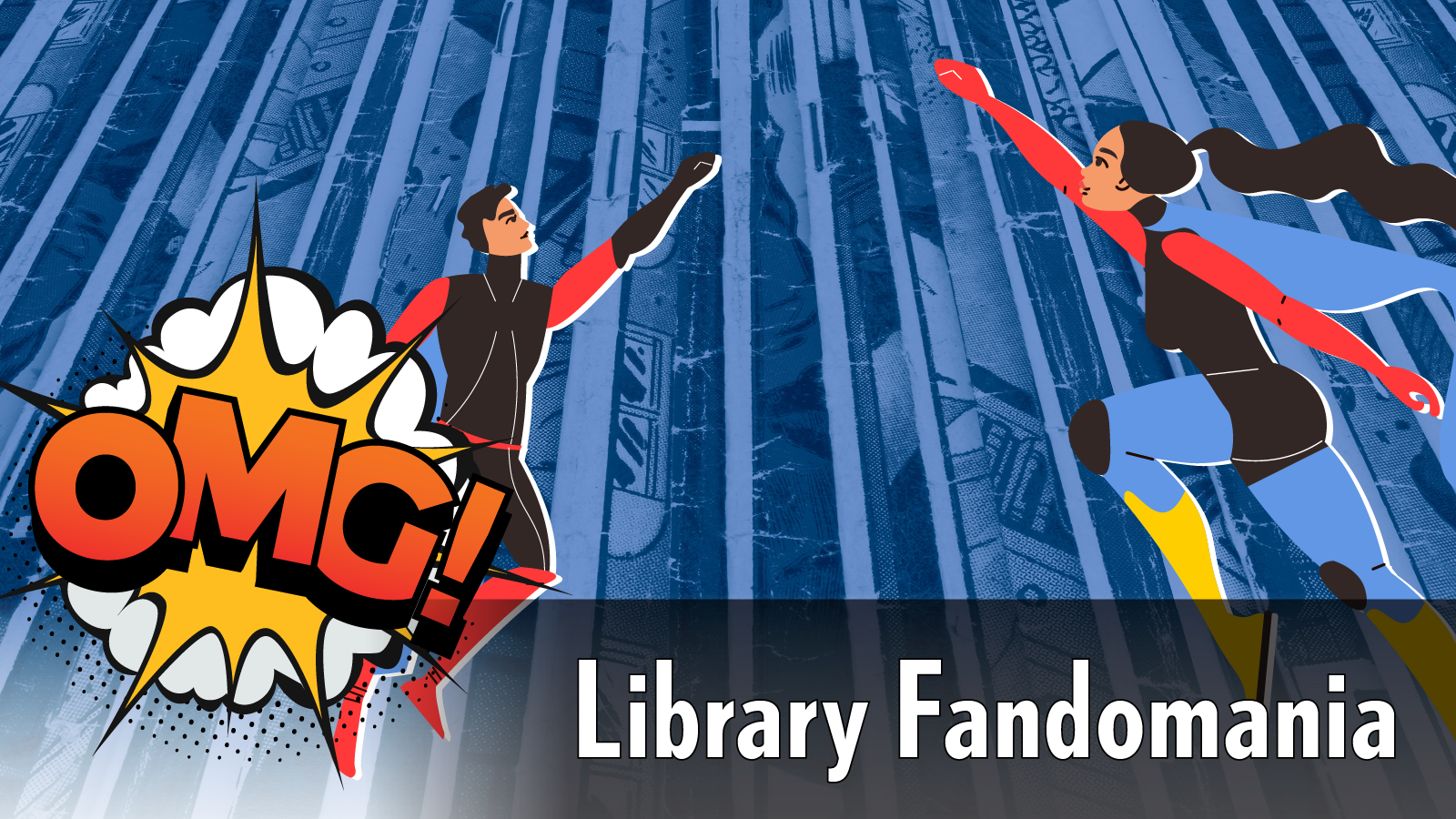 ---
By Ted Kavich, Administrative Services Division Director
---
Calling all fans of comic books, science fiction, fantasy, graphic novels, movies, TV, toys, games and superheroes! Join us for Library Fandomania at Providence Community Center on Saturday, May 20 from 10 a.m. to 3 p.m.
Co-hosted by Fairfax County Public Library and Neighborhood and Community Services, Library Fandomania is a celebration of all things geeky and is back in person for the first time since 2019. This year, attendees of all ages are invited to show off their cosplay skills and participate in our cosplay contest, enjoy a workshop, meet local and national authors and artists, and even score some free swag. They will also have the opportunity to play board, card and tabletop role-playing games, browse for comics, toys, jewelry and other items in the vendor hall and, for our preschool guests, demonstrate their amazing powers at Superhero Training Camp. This event is perfect for anyone wishing to connect with other fans, have fun and geek out right here in Fairfax.
Library Fandomania does not require registration and you can drop in anytime during the day. Remember that parking at Providence Community Center is limited. Additional parking is available at Vienna Metro Station and shuttle bus service will be provided.