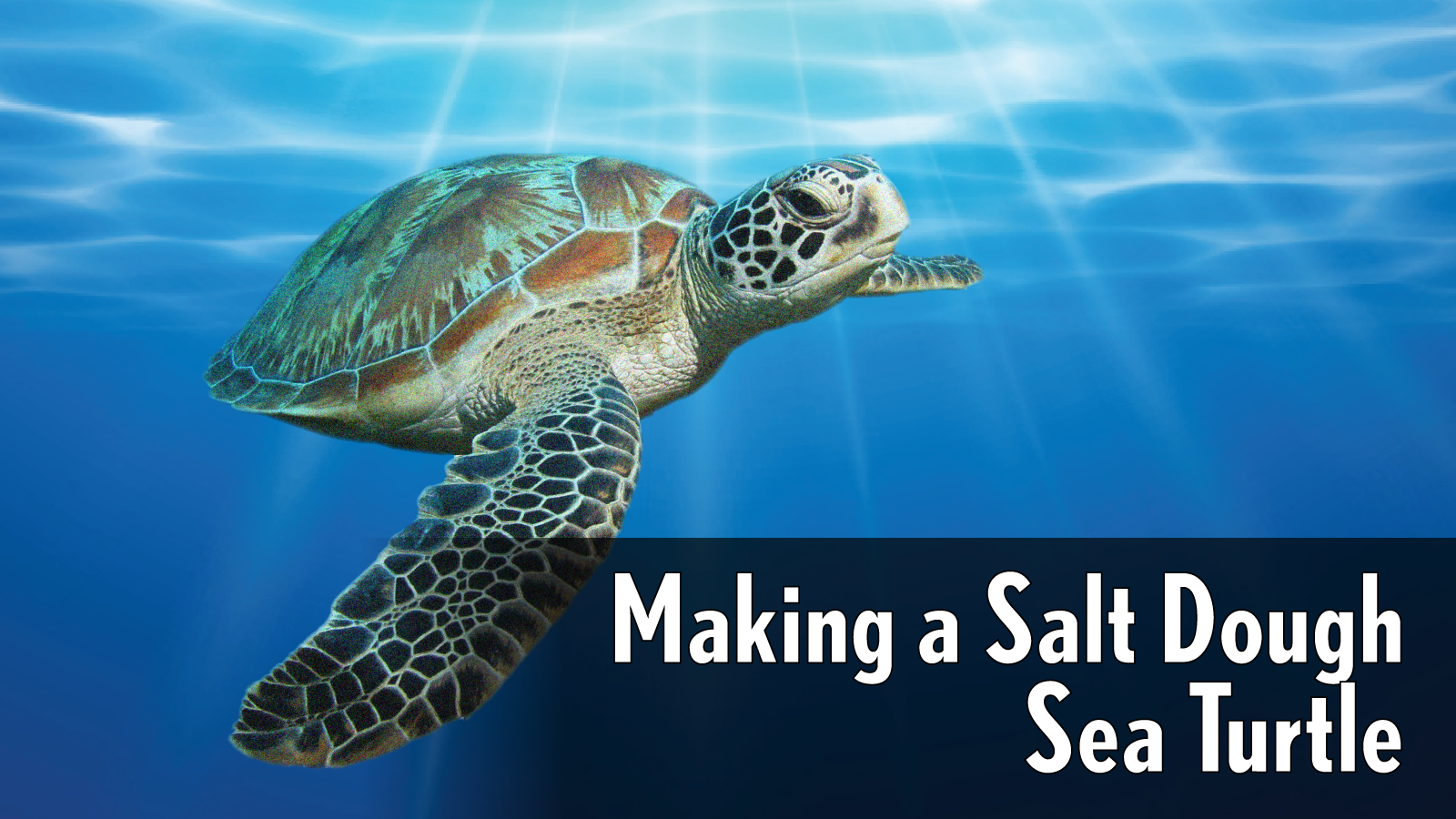 By Charlotte Frank, FCPL Early Literacy Services Assistant
---
There are seven types of sea turtles, and six of them live off the coasts of the United States. Like other reptiles, sea turtles breathe air. Their shells are made of keratin, which is the same substance as your fingernails. Baby sea turtles are called "sparkies." To learn more, watch this Turtle Storytime video produced by the North Carolina Aquarium at Fort Fisher.
Materials:
¼ cup salt
¼ cup water
½ cup flour
Cardboard covered with foil
Shoe
Directions:
Mix the salt, water and flour together.
Divide the mixture into two balls. Form the first ball into the shape of a turtle shell and put it on the cardboard covered with foil.
Press a shoe sole into the dough "shell."
Form four flippers and a head from the second ball.
Attach the larger flippers to the front and the smaller flippers to the back of the dough shell. Make the last piece into the head and attach it to the top.
When it dries, decorate! Avoid water-based paints because they dissolve salt dough.
Click here to watch how to make salt dough sea turtles.