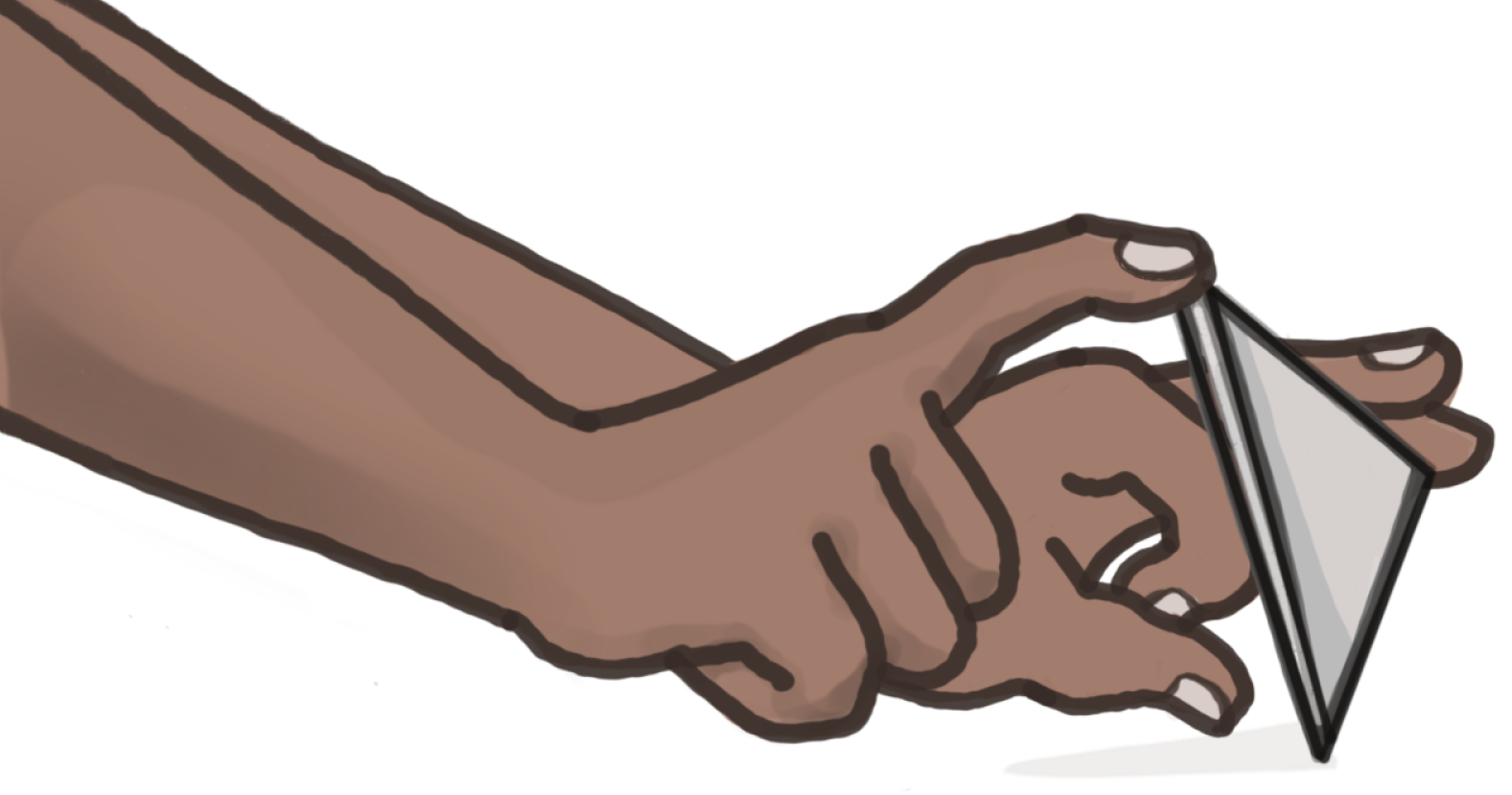 Grab a friend and play this mini, indoor-friendly version of American football!
Make the Football
Click the template image at right for a printable version.
Print out the template and cut it out along the solid lines.
Fold the paper into triangles along the dotted lines from the top to the bottom tab.
Fold the bottom tab into the slot created by the folds.
Decorate your football!
Play the Game
Flip a coin to see who gets the ball first and set a time limit for how long the game will last. Stand on opposite sides of a table. There are two ways to score points: touchdowns and field goals. Touchdowns are worth six points, field goals are worth three points. 
Take turns trying to score touchdowns by pushing the ball across the table so it slides to the other side and stops with part of the ball hanging over the edge (but doesn't fall off). If the ball falls off the table three times, the opposing player can attempt a field goal. 
To score a field goal, use your finger to flick the ball from your side of the table through the "goal posts" created by the opposing player's hands in a "U" shape. To make the goal posts, place both elbows on the table and touch your thumbs together. Then extend your index fingers to form the uprights. To kick a field goal, balance the football vertically with one index finger and flick the football with your other index finger and thumb to launch the ball in the air.
The player with the most points when the time is up wins the game!