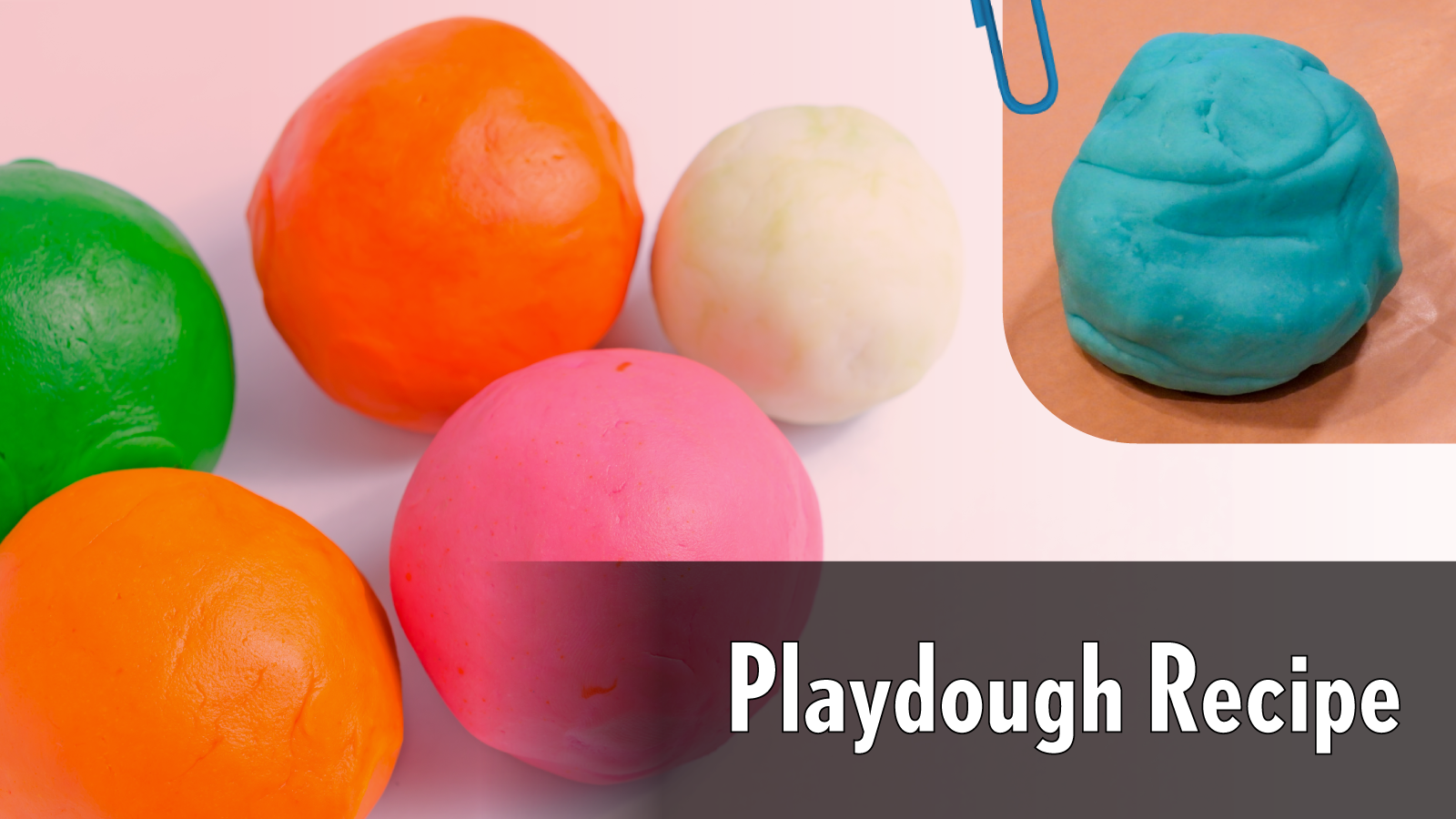 ---
By Amy Dargart-Stewart, FCPL Early Literacy Assistant
---
Prep Time: 5 minutes
Cook Time: 5 minutes
Total Time: 10 minutes
Ingredients:
1 cup flour
1 cup water
1/2 cup salt
1 tablespoon vegetable oil
2 teaspoons cream of tartar
food coloring
Instructions:
In a large bowl, combine the dry ingredients — flour, salt, cream of tartar — and mix well.
In a separate bowl, add a few drops of food coloring to water. Add the mixture to a large pot along with vegetable oil and stir to combine.
Add the dry ingredients to the pot and mix well
Cook over low-to-medium heat until a dough starts to form and becomes dry.
Once the mixture looks fully cooked and starts to form into a ball, remove from heat. Let the dough cool.
Once cool, knead the dough for 5 minutes or until soft.
Notes
If you find the dough is too dry and hard after kneading, add a bit more oil and knead to combine. To see how it's created, watch a video demonstration on YouTube.