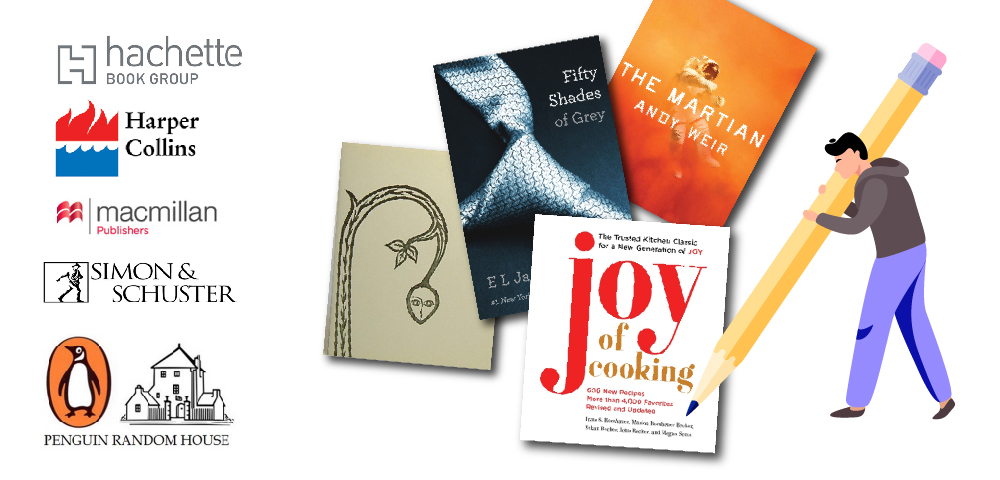 It's both. We're busting the myth of self-published books being 'less than.'
---
By Dianne Coan, FCPL Division Director of Technical Operations
---
Defining the Differences
Self-published books have long been considered inferior to traditionally published books; it's just as long past time to bust that myth!
In traditional publishing, book queries or proposals are submitted by writers to literary agents. These agents then evaluate which books have the best commercial potential and submit those to be considered by the "Big 5" publishing houses. If a book is selected for publication, all the pre-publishing work (editing, cover design and artwork, formatting, marketing, and printing) is done at the expense of the publisher. The publisher then receives the majority share of the sales profits, with the author typically receiving 5–20% royalties on print books, 25% on eBooks, and 10–25% on audiobooks, according to BookRiot.com. Only about 1-2% of books submitted through agents are ever traditionally published, according to Fiction-writers-mentor.com.
In self-publishing, after an author writes a book, they take responsibility for editing, cover design and artwork, formatting, and marketing at their own expense prior to contracting with a company to print their book. The author has complete control over the process, and, after expenses, usually makes 40-60% on the purchase price of each copy sold, according to Self-publishingschool.com. Self-publishing can be thought of as the entrepreneurial version of authorship.
Common Myths
So, let's look at some myths of self-publishing and crack them wide open:
"Self-publishing is easier."
This biggest myth is a huge misconception. Self-publishing authors spend many hours on book production. They are the go-to person for decisions and revisions when they must hire professionals to assist in areas where they lack expertise, such as cover design (not a myth: many people do judge a book by its cover!). Once the book is ready for publication, a self-publishing author must then spend more time, energy and resources to market their book, promoting it so readers know it's out there. This is a monumental undertaking.
"Self-publishing is for people who cannot write well and have no talent. It ruins your chance to be traditionally published."
WRONG! Many big-name authors started out self-publishing, and some now self-publish as well as traditionally publish. Self-publishing helps new authors raise the flag that says, "Come read me! I've got a great story to tell." Do these names or titles sound familiar? Margaret Atwood (Double Persephone), E.L. James (Fifty Shades of Grey), Andy Weir (The Martian), Robert Kiyosaki (Rich Dad, Poor Dad), Beatrix Potter (The Tale of Peter Rabbit), Christopher Paolini (Eragon), or Irma Rombauer (The Joy of Cooking). They were all self-published!
The true test of a good book is not how it's published; it's how well it connects with readers.