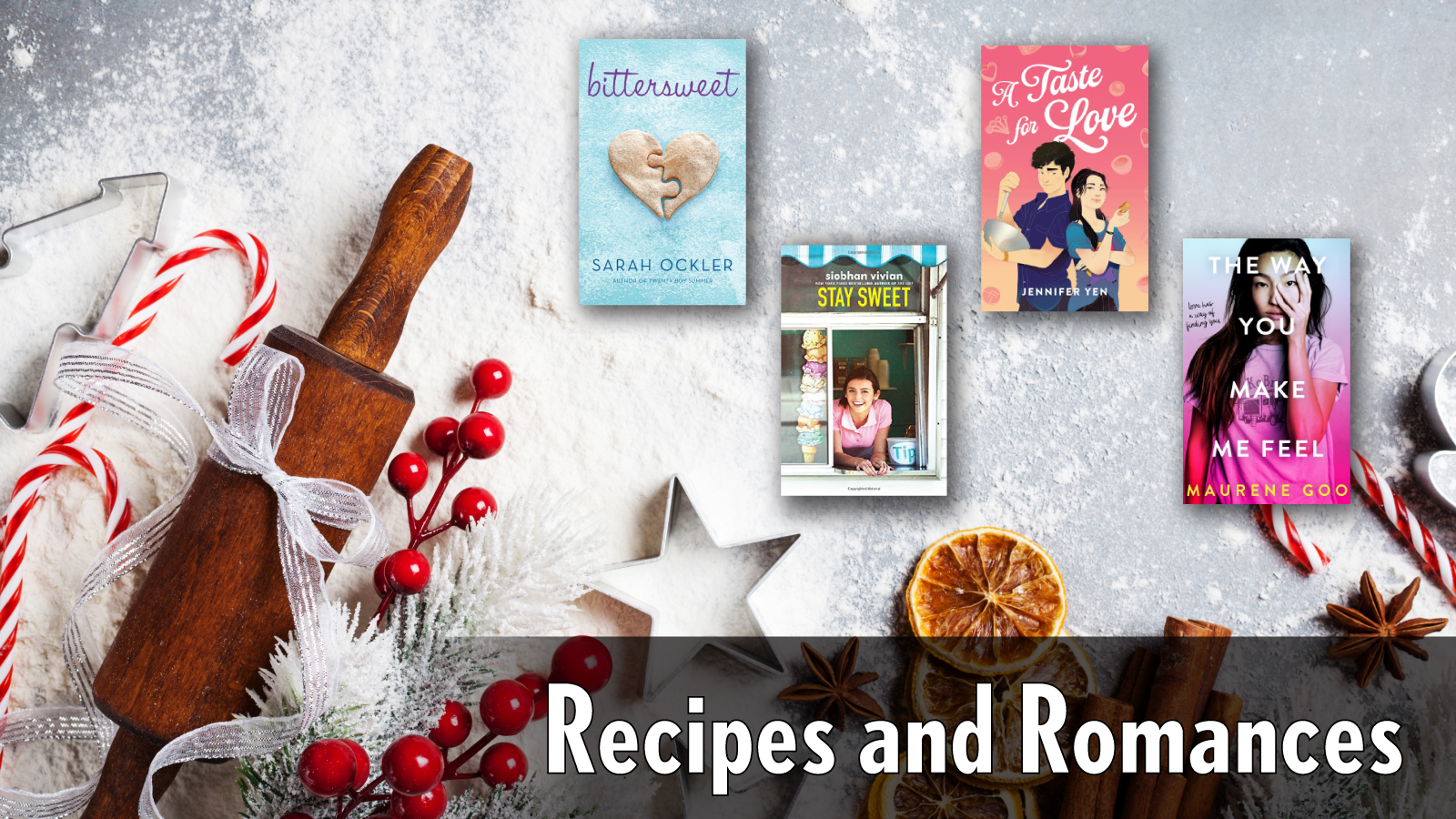 By Alicia Rocconi, Youth Services Manager, Pohick Regional Library
---
I don't know about you, but I find baking and cooking incredibly soothing. No matter what's happening, it is comforting to know that when things get too hectic, I can simply mix two ingredients together and - usually - make something wonderful. Add in a good book that perfectly pairs a dash of romance with mouthwatering culinary creations and you have a recipe for success.
Indulge your cravings with these culinary romances sure to make your stomach hungry and your heart full at the same time.
Bittersweet by Sarah Ockler
Hudson Avery gave up a promising competitive figure skating career after her parents divorced when she was 14 years old and now spends her time baking cupcakes and helping at her mother's upstate New York diner. When she gets a chance at a scholarship and starts coaching the boys' hockey team, she realizes that she is not through with figure skating after all.
 
Stay Sweet by Siobhan Vivian
Seventeen-year-old Amelia has looked forward to her last summer before college working at the Meade Creamery, but when the owner of the local landmark passes away, her nephew has big changes in mind.
 
A Taste for Love by Jennifer Yen
Both high school senior Liza Yang and her mother share a love and talent for baking but disagree on the subject of dating, especially when Mrs. Yang turns her annual baking contest into a matchmaking scheme.
 
The Way You Make Me Feel by Maurene Goo
Clara Shin lives for pranks and disruption. When she takes one joke too far, her dad sentences her to a summer working on his food truck, the KoBra, alongside her uptight classmate Rose Carver. Not the carefree summer Clara had imagined.