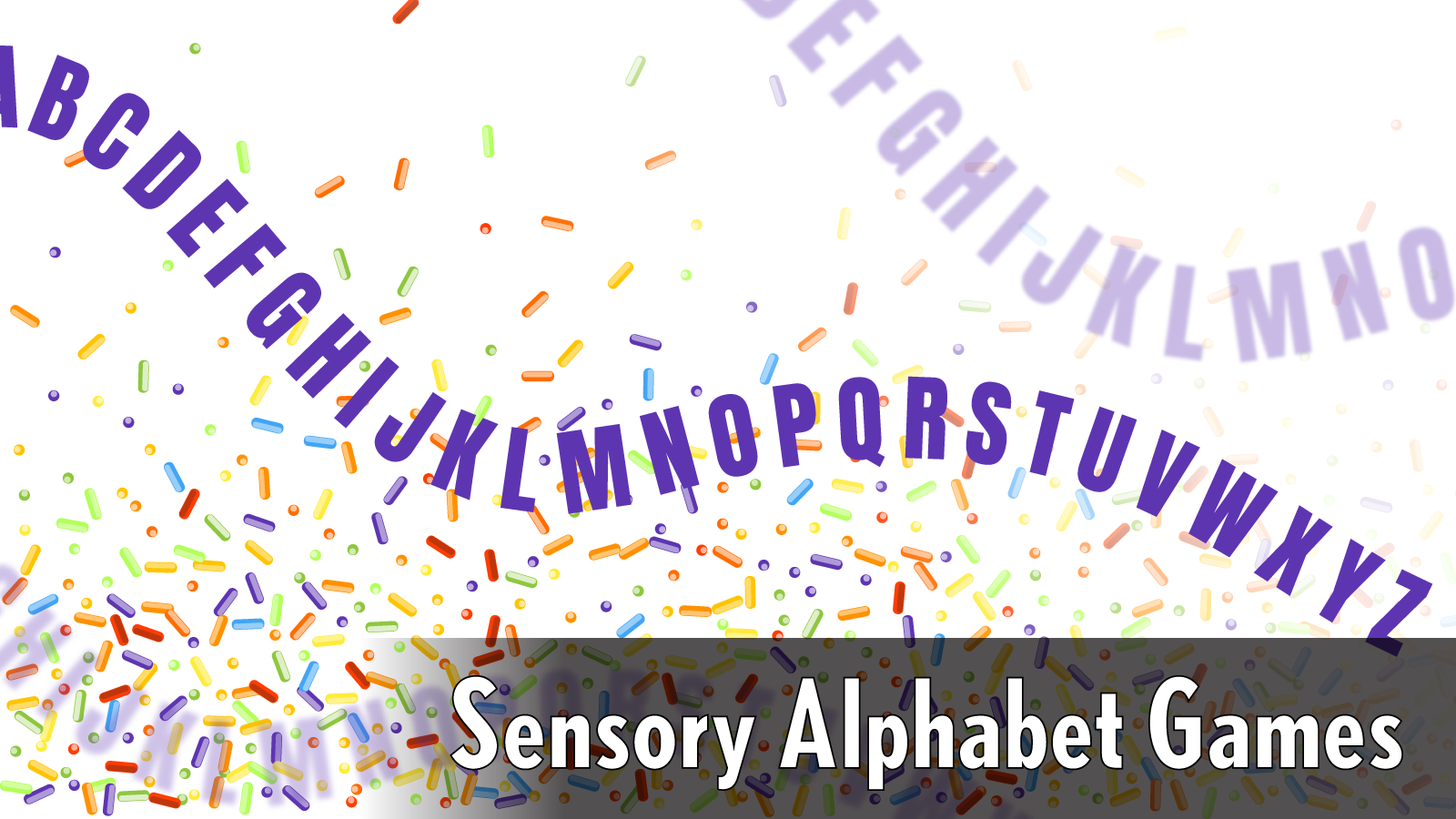 Sensory alphabet games are the perfect activities for children to use as they work on their early literacy skills. The games can also be good for drawing letters, numbers, shapes and doodles! Younger toddlers can practice hand and body movements to develop pre-writing skills. Make practicing how to write a fun part of every day!
Writing in Sprinkles:
Use a small tray, filled with sprinkles, and any brush to draw letters and shapes! It is good to have letters as a reference, or even a printed sheet on the bottom of the tray. Get creative! Just shake the tray to restart.