By Matthew Moffett, Assistant Branch Manager, Burke Centre Library
---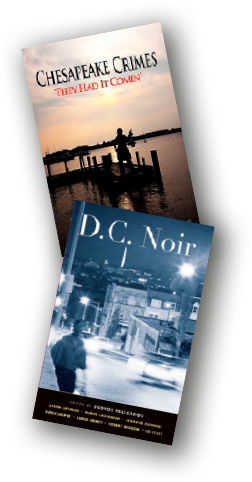 Whether you dive into a genre you love or take on something different, short story collections can end a reading rut. Start with the selection below, and contact your local library branch or use FCPL's My Perfect Read advisory service to receive more recommendations.
Chesapeake Crimes
A multi-volume series of mystery shorts by local authors.
D.C. Noir, edited by George Pelecanos
A dark and gritty collection of crime stories set in Washington, D.C.
Fall of Poppies: Stories of Love and the Great War
Stories of romantic and family love won and lost during World War I.
In Sunlight or in Shadow: Stories Inspired by the Paintings of Edward Hopper, edited by Lawrence Block
A unique collection of taut thrillers.
Mothership: Tales From Afrofuturism and Beyond, edited by Bill Campbell and Edward Austin Hall
Authors of color use sci-fi and fantasy to reflect upon our modern lives.