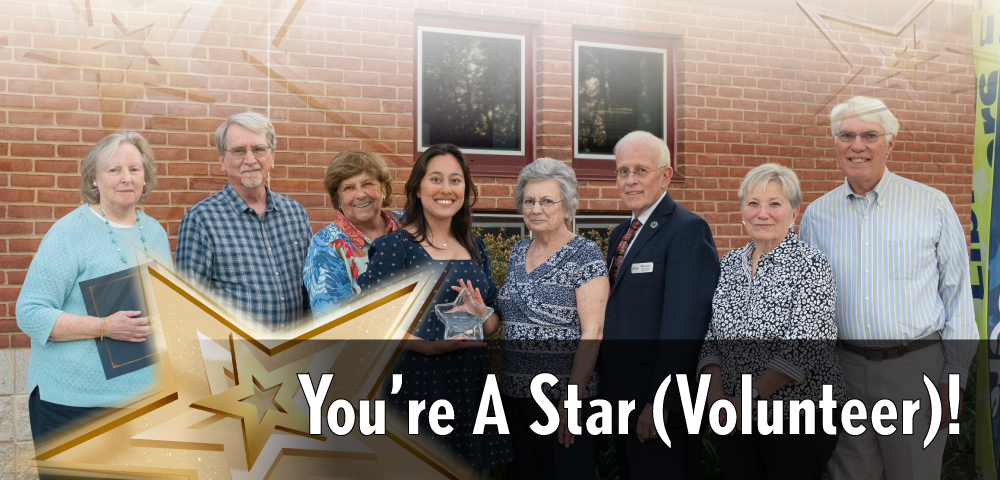 ---
By Erin Chernisky, Volunteer Services Program Manager
---
With 23 branches serving more than a million people, Fairfax County Public Library (FCPL) relies on many people to help assist the community. In addition to the amazing staff who work tirelessly to provide services, programming and assistance to library visitors, there is another group whose contributions are vital to the success of FCPL's mission. Every year, approximately 800 volunteers are donating their time to help run programs, process books and much more in branches across the county.
To recognize the extraordinary accomplishments of library volunteers and community partners, FCPL annually hosts the Star Volunteer Awards. Employees nominate volunteers, who are honored for longevity and exceptional service. This year, the library and its Board of Trustees recognized 11 volunteers at its April meeting.
A heartfelt congratulations to the 2023 awardees!
 
Category: 1,000 Hours of Service
Dixie Mayall, Centreville Regional Library
 
Catherine Lyons, Dolley Madison Library
 
JoEllan Frasch, Early Literacy Services
 
Beverly Russell, City of Fairfax Regional Library
 
Bob Muzzio, Reston Regional Library
 
Category: Exceptional Service
Sandra Griffith, City of Fairfax Regional Library
 
Linda Henderson, Great Falls Library
 
Tim Taylor, Kings Park Library
 
Rose-Ellen Campbell, John Marshall Library
 
Stella Samereie, Oakton Library
 
Stephen Lebo, Thomas Jefferson Library