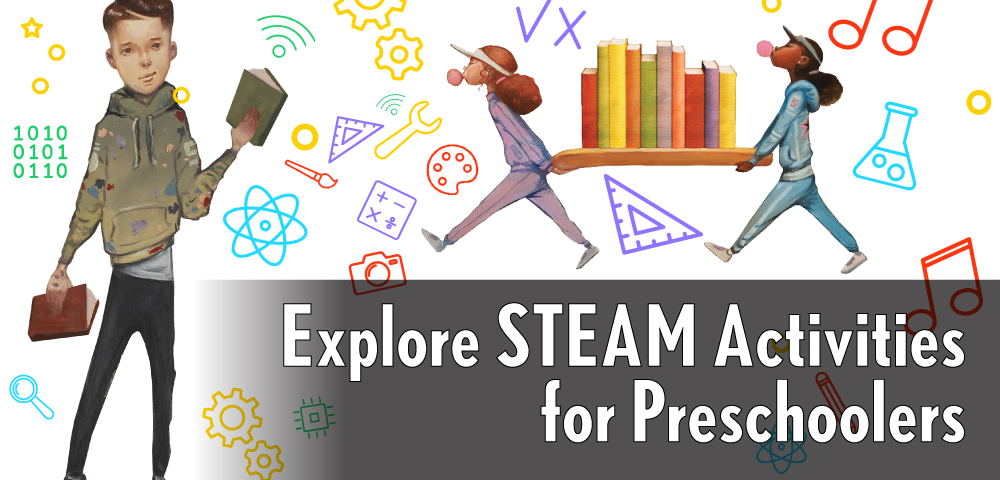 ---
By Amy Darger-Stewart, FCPL Early Literacy Assistant
---
Activities involving science, technology, engineering, art and mathematical (STEAM) concepts are a great way to help young children learn about the world around them. According to an article by the National Association for Education of Young Children, STEAM activities help children build their vocabulary and develop critical thinking, problem-solving, communication and reflection skills.
Fairfax County Public Library (FCPL) offers many ways for caregivers to introduce STEAM concepts to children. From programming to interactive learning tablets, the library is a great place to teach these concepts and how they relate to a child's world. For preschool educators wishing to incorporate STEAM in the classroom, FCPL also offers kits including several books on a related theme, a puppet to use with books and activities, and a list of songs, fingerplays and rhymes related to the theme. A complete list of the available kits can be found here.
In addition to these kits, FCPL has a series of STEAM book posters available to caregivers for instruction outside of the classroom. The printable posters pair a book with activities related to each STEAM concept. FCPL offers a series for toddlers and a series for preschoolers.