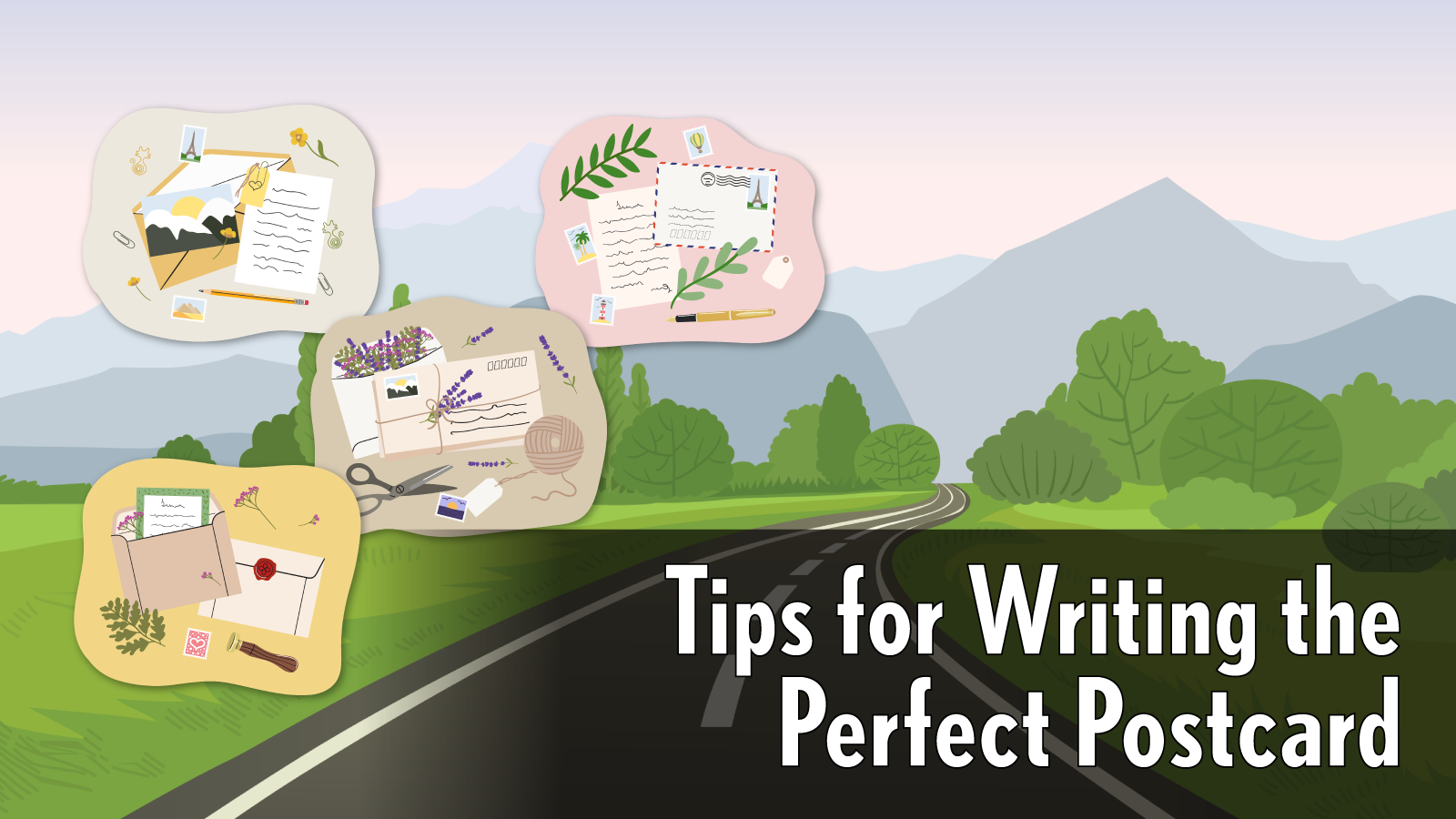 By Drew Bigelow, Library Aide, Kings Park Library
---
Pick the Perfect Postcard
Keep an eye out at museums, gift shops, rest stops, anywhere you might find that one card with the perfect design or picture for that special someone back home. Postcards also make great souvenirs.
Practice Before You Write
Remember, there's not a lot of space. Know what you want to write before you put pen to postcard.
Keep It Short and Sweet
This tip goes along with the last one. Share what you feel are the most important details. But if you do runout of space, send another postcard. People love receiving mail!
Tell Them Where've You Been/What You've Done
The point of your postcard. Tell the recipient about your favorite places, or the best thing you've done so far on your trip.
Wish They Were There
Taking a trip is always more fun with the people you care about. So, tell them that it'd be even more awesome if they could come along. Maybe this'll start a discussion planning your next trip with them!
Lots of Love
Always let them know that you love and care about them before you sign off!
Have a Stamp Handy!
Otherwise, it's not going to get far. Purchase a stamp at the local post office and send your postcard on its way!