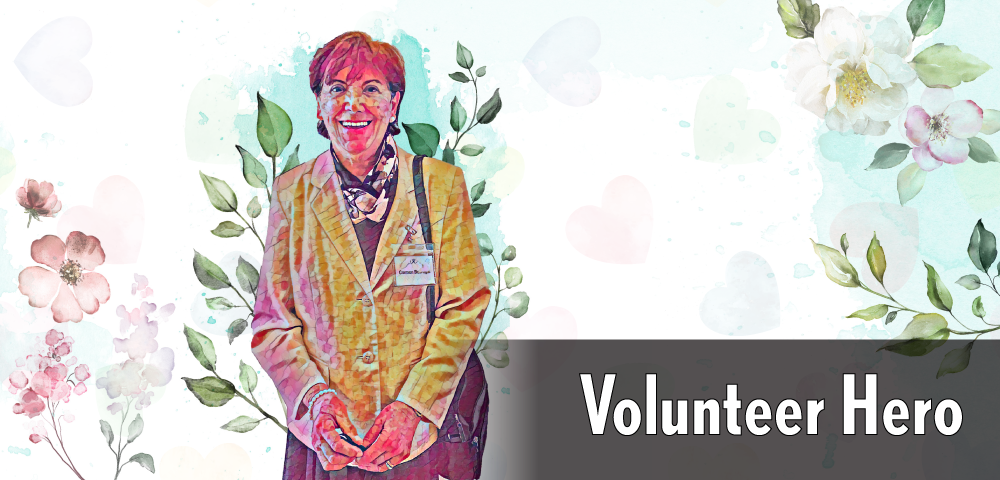 By Erin Chernisky, Library Volunteer Manager
---
Congratulations to Carmen Bedregal, a volunteer English Language Conversation Group leader at Chantilly Regional Library, who was nominated for a 2022 Fairfax County Volunteer Service Award. An immigrant from Peru 75 years young, Carmen originally started out as a student of the group she now leads.
Carmen's group is popular with 10-15 students attending each week. Despite other commitments in her busy life, Carmen volunteers every week without fail. She is passionately committed to helping others learn English and be confident and comfortable conversationalists.
Carmen is always willing to jump in and assist beyond her regular volunteer commitment. In addition to her own group, Carmen helps cover other groups when needed. During the pandemic, she tutored two students study for their citizenship tests. With her help, they passed the test in 2021. In addition, Carmen often helps Spanish-speaking library visitors understand and access library and community resources.
According to staff member Kylie Sparks, "Carmen is a fantastic teacher and skilled at making others feel at ease. Navigating the English language is no easy task but thanks to Carmen's empathy, kindness and sense of humor, nervous students are quickly put at ease. It is a joy to see Carmen's smiling face in our library and hear her students talking, laughing and learning together."