These bestselling authors published their first books before turning 20.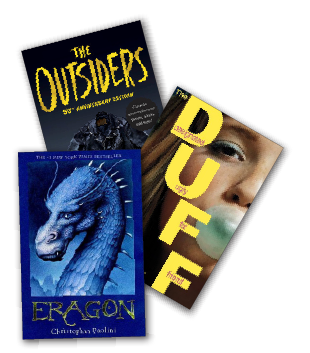 Fresh Faces, New Ideas
Teen writers may think they can't publish their work until they're older. While there is something to be said for taking time to practice and hone your craft, there is nothing stopping a talented young writer from getting their work into the world. Here are some famous authors who published their first books when they were still teens themselves.
High Achievers
Christopher Paolini
Perhaps the most well-known teen author, Paolini started writing the epic fantasy novel Eragon when he was just 15 years old. Although the book wasn't published nationally until Paolini was 19, he is still one of the youngest writers in history to publish a well-received high fantasy series.
Kody Keplinger
When Kody Keplinger was 17, she probably didn't think the book she was writing would go on to be published two years later or that it would eventually become a major motion picture. At age 19 Keplinger published Duff and scored a deal to write the sequel.
S. E. Hinton
The Outsiders is sometimes called the first young adult novel, and Hinton was still a teen when she wrote the book. This classic was published when its author was still in high school. Anyone who enjoys YA books today has teenage S. E. Hinton to thank.
Gordan Korman
One of the best known and most beloved children's authors was published when he was still a kid himself. Korman published five books with Scholastic before he graduated high school.