Newly Acquired Books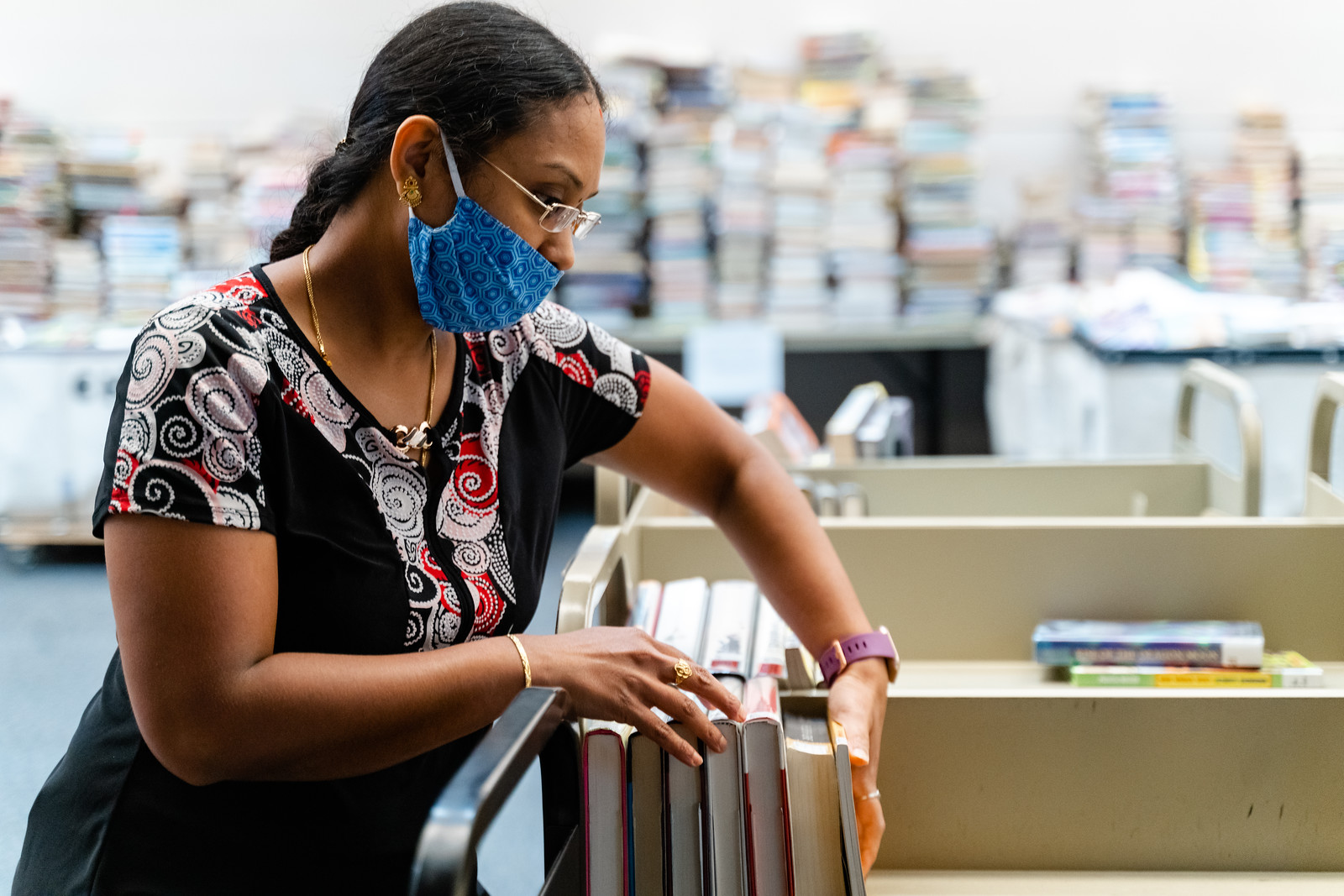 Once books are selected by collections staff and received by technical operations (read about those steps in the library book process in Behind the Scenes: Collection Development and Behind the Scenes: Technical Operations), cataloging staff take over. Catalogers have a specialized knowledge and skill set they apply to assign controlled vocabulary called "headings" to each title in the catalog.
In addition to headings used nationally or internationally, FCPL staff also augment our catalog with additional headings for improved access. For example, FCPL adds many headings related to literary awards, such as Newbery Medal or Coretta Scott King Award books for youth and Agatha Award or National Book Award winners for adults. Along with organizing titles in the digital catalog, cataloging staff also determine where a physical book will sit on the shelves by assigning a local call number to ensure similar books are located near each other for browsing. 
Maintaining the Catalog
As terminology changes, headings are updated and new terms (like "Election Security" in 2020) are added by the Library of Congress, relevant catalog entries are revised to keep pace. Sometimes this work extends beyond the catalog records. For example, when the classification scheme (the Dewey Decimal System) is updated, all materials in the affected call number range require updated labels. 
While most customers never interact with a cataloger, every search of the catalog or casual browsing of a shelf is made possible by their work.