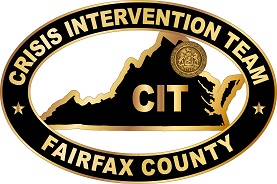 From the Office of the Chief of Police                                
Fairfax County Police Department
Dear Community Members,
Crisis Intervention Team training (CIT) is a critical skill set for police officers serving in the 21st Century. The training provides law enforcement officers with a better understanding and deeper appreciation for individuals suffering from a mental health crisis.  The Fairfax County Police Department recognizes the crucial importance of CIT and is committed to ensuring that every sworn officer receives this training.
Currently, more than 400 police officers assigned to the Patrol Bureau have attended CIT courses, which include 40 hours of instruction, simulation and practical exercises. This figure represents about 43% of our patrol officers, who respond to unpredictable and often risky, calls for service every day in Fairfax County. To further efforts, current and future police recruit classes attending the Fairfax County Criminal Justice Academy will also receive a similar Crisis Intervention curriculum designed to enhance the capabilities and awareness important to new officers.
On January 1, 2016, CIT trained officers were selected to collaborate with the Fairfax County-Falls Church Community Services Board (CSB) at the Merrifield Crisis Response Center (MCRC); a primary location in Fairfax County for mental health needs and services. The primary function of those CIT officers is to provide a high level continuum of care for individuals brought to the MCRC by others for a mental health evaluation, stabilization plan or hospitalization. The service provided by the CIT trained officers at MCRC greatly increases the level of care and compassion for individuals suffering from a mental health crisis or illness in addition to providing a layer of security and safety for everyone.
Police officers may also divert individuals suffering from mental illness who commit low level, low risk offenses from the from the criminal justice system; a program known as Diversion First. For more information on this program, please visit https://www.fairfaxcounty.gov/topics/diversion-first.
The Fairfax County Police Department is committed to providing exceptional service to every member of our community, without exclusion. As the Department progresses with CIT efforts, I look forward to strengthening partnerships and applying the best resources available, ensuring that every sworn member of your Department has the skill sets needed to meet the concerns and expectations of our community.
Sincerely,
Colonel Edwin C. Roessler Jr.
Chief of Police
12099 Government Center Parkway
Fairfax, Virginia 22035
703-246-2195