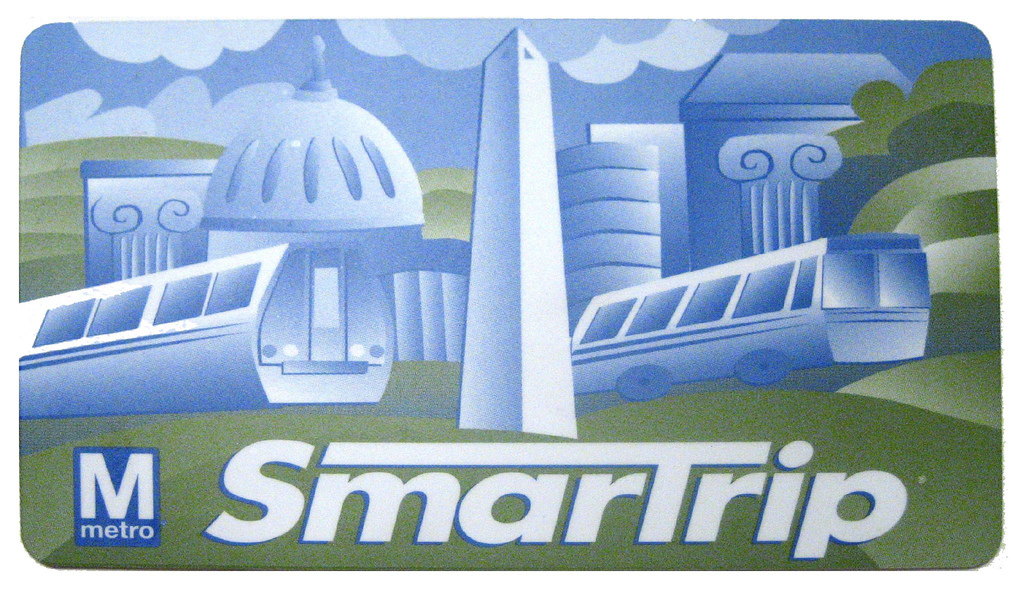 SmartBenefits®
SmartBenefits® is a tax-free commute benefit your company can offer to employees.  It is a benefit of value to the employee at a low cost to the company.  Your employee receives a SmarTrip® card and their tax-free commute benefit is loaded onto the card each month. The card can be used to travel on just about any public transit system and to pay for vanpools in the area. If your company qualifies, you can deduct the full cost of this popular benefit. SmartBenefits® is an excellent way to provide equity for employees who cannot use parking benefits.
Advantages of SmartBenefits
Employees receive an additional benefit they don't have to declare as income.
Employees have an easy way to pay transit fare without cash.
Additional employee benefit helps you recruit and retain the best employees.
SmarTrip® cards are available online.
Simple to administer.
SmartBenefits® "Plu$50" for Employees
SmartBenefits® "Plu$50" is an incentive program that offers employees a free $50 SmarTrip® card just to try transit. You may be eligible if you are new to bus or rail service and do not already own a SmarTrip® card.  The "Plu$50" program will send you a SmarTrip® card via your employer and works with the employer to load the free $50 benefit. You can then plan your commute by transit with the WMATA (Metro) Trip Planner. Once you have have used the Plu$50 benefit and enjoyed your free commute, let your employer know that you now want to enroll full-time in the SmartBenefits® monthly commuter benefits program. For more information, view the SmartBenefit® "Plu$50" brochure. Please note that federal government employees, employees currently enrolled in SmartBenefits, current vanpool and transit users are not eligible for this incentive.  The SmartBenefits® "Plu$50" program is available while funding lasts.