Let us give your employees the gift of $50 to try transit!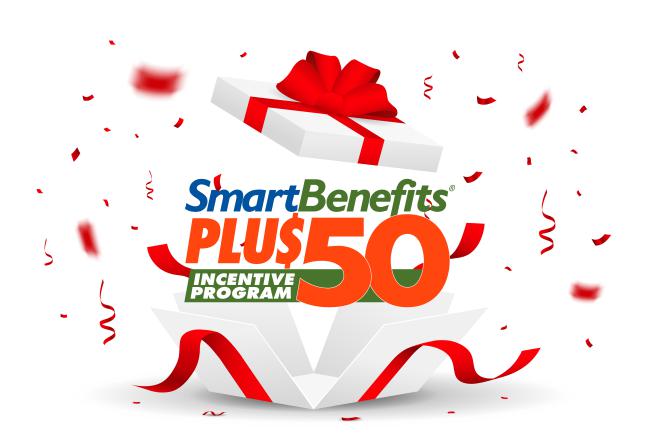 SmartBenefits® "Plu$50" for Employees
SmartBenefits® "Plu$50" is an incentive program that offers employees a free $50 SmarTrip® card just to try transit. You may be eligible if you are new to bus or rail service and do not already own a SmarTrip® card.  The "Plu$50" program will send you a SmarTrip® card via your employer and works with the employer to load the free $50 benefit. You can then plan your commute by transit with the WMATA (Metro) Trip Planner. Once you have have used the Plu$50 benefit and enjoyed your free commute, let your employer know that you now want to enroll full-time in the SmartBenefits® monthly commuter benefits program. For more information, view the SmartBenefit® "Plu$50" brochure. The SmartBenefits® "Plu$50" program is available while funding lasts.
Please Note: federal government employees, Fairfax County employees, employees currently enrolled in SmartBenefits, current vanpool and transit users are not eligible for this incentive.