COVID-19 and Residential Parking Permit Process Changes
Fairfax County Department of Transportation is currently closed to the public as part of Fairfax County's response to the COVID-19 pandemic. Temporary parking permits are not available in-person at the current time. All permits are sent via U.S. Mail. We encourage residents to apply online using the
RPPD application page
.
Residents who are unable to apply online should contact RPPD Staff to obtain a paper application by mail. To request an application, call the RPPD information line at 703-877-5877, TTY 711, or the FCDOT main number 703-877-5600, TTY 711. You may also email your request to
RPPD@fairfaxcounty.gov
.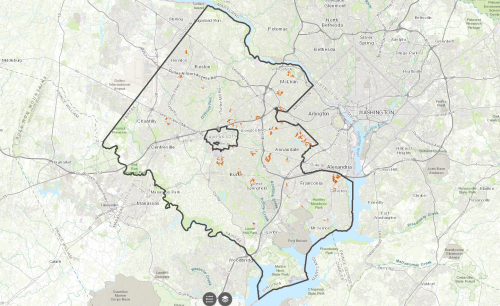 The Fairfax County Residential Permit Parking District (RPPD) program was created to reduce traffic in residential areas, protect those areas from the environmental impacts of commuting, and allow access to properties. This is accomplished by creating on-street parking restrictions on public roadways in designated areas in accordance with the Code of the County of Fairfax, Chapter 82, Article 5A.