Fairfax County is proud to maintain a number of sisterhood partnerships with jurisdictions around the world. These cooperative relationships facilitate sharing of knowledge in various fields including education, environmental initiatives and art.
---
KECIOREN, TURKEY
In May, 2012, Chairman Sharon Bulova signed a sister jurisdiction partnership agreement with Keciroen, Turkey. The partnership provides a bilateral forum for exchanging cultural ideas. Kecioren is in the Ankara Province and has a similar population to Fairfax County. Like Fairfax County, Kecioren has a thriving business community, is extending rail through its urban areas, and is investing in revitalization and beautification efforts. Both Fairfax and Kecioren have made education the highest priority.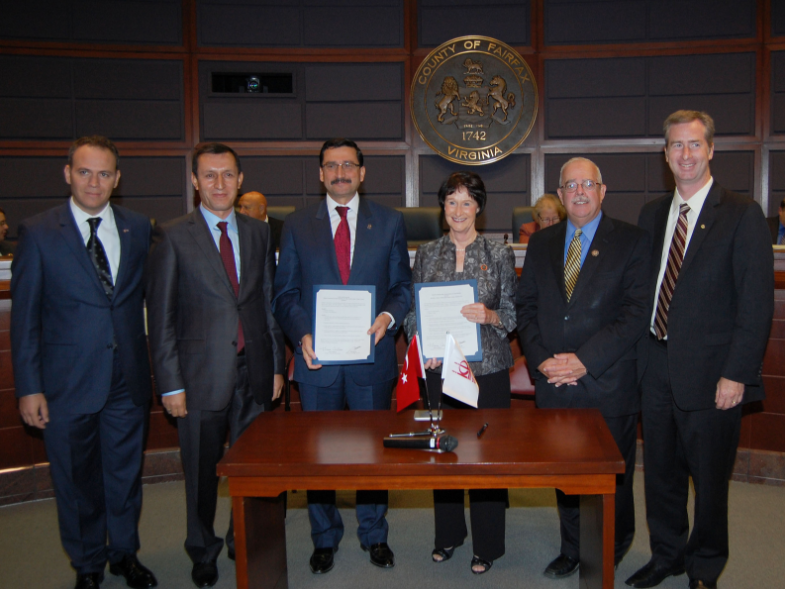 ---
HARBIN, CHINA
Harbin formed a sister jurisdiction partnership with Fairfax County in 2009 as a result of a National Association of Counties trip to the Washington DC area. The District of Columbia, upon learning that Harbin is not a capital city, declined at the last minute to sign on to an agreement, so Fairfax County jumped at the opportunity. Harbin is an up-and-coming city of ten million people in northern China, near Russia and Mongolia. Harbin has begun ambitious plans to redevelop a large area of the city, north of the Songhua River. Plans include research and development parks for IT, aviation, aerospace, navigation, automobiles and rail transport.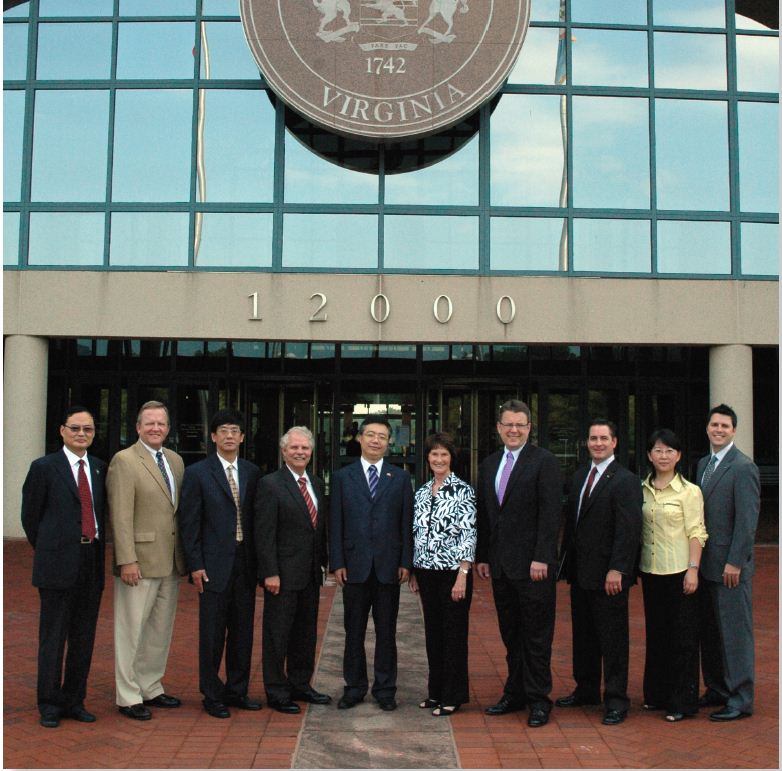 ---
SONGPA-GU, SEOUL, SOUTH KOREA
In July, 2009, the Fairfax County Board of Supervisors formed a sister jurisdiction partnership with a visiting delegation from Songpa-gu, a district of Seoul, Korea, led by Mayor Kim Young-Soon. The Songpa-gu government chose Fairfax County after their research on U.S. jurisdictions found Fairfax County to be very similar to their home. Songpa-gu has experienced most of its growth within a relatively short period of time. Its residents are among the highest paid in Korea and its schools are excellent.
Songpa-gu, with a population of about 700,000, is concentrated on a relatively small 13 square mile footprint. The district is full of parks, green spaces, public art and recreational spaces. Songpa-gu was developed around the area of Seoul, which was the site of the 1988 Olympics.
Songpa-gu has made protecting and preserving the environment a major priority. The Han River is now used for drinking water and the river bank has been restored in many places for pristine park and recreational uses. Songpa-gu is working on addressing traffic congestion and Seoul's Climate Change Action Plan.