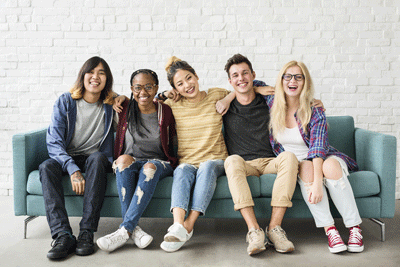 The Fairfax-Falls Church Community Services Board (CSB) and the NEXUS committee invite all to be part of an important community conversation about strengthening teen resilience. NEXUS is a committee of the Advisory Board to CSB's Joe and Fredona Gartlan Center.
The event takes place on Monday, March 5, 2018, from 1 to 4 p.m. at the Fairfax County Public Schools' Virginia Hills Center, 6500 Diana Lane, Alexandria, 22310.
Scott Braband, Ed. D., Superintendent of Fairfax County Public Schools, will kick off the event and share remarks on "Today's State of Students K-12: Psychological Readiness for Life and Lifelong Learning."
The forum features keynote presenter Erin D. Berman, Ph. D., clinical psychologist at the National Institute of Mental Health, who will address childhood anxieties, how to help change anxious thinking, how computer technologies are transforming the understanding of anxiety and treatment options now available for children/youth.
Daryl Washington, Acting Executive Director of the CSB, will facilitate a panel of local experts addressing prevention efforts, youth mental wellness, immigrant and multicultural issues, and what attendees can do to learn more, get involved and help strengthen teen resilience and build a community of hope and healing.
Register today. All are welcome; parents, professionals, community members. (3.0 Contact hours will be available.)
Fairfax County is committed to nondiscrimination on the basis of disability in all county programs, services and activities. Reasonable accommodations will be provided upon request. For information, call 703-324-7006, TTY 711.
Contact Information
Contact for news media inquiries: Lucy Caldwell, Communications Director, 703-324-7006 (office), 703-856-5210 (cell).