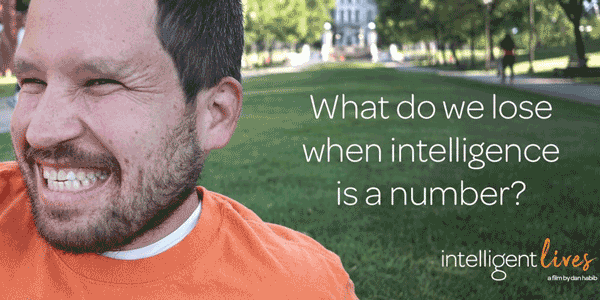 Join the Fairfax-Falls Church Community Services Board (CSB), the Welcoming Inclusion Network (WIN) the Fairfax County Special Education PTA (SEPTA) and community partners for a screening of "Intelligent Lives" on Monday, December 10, 2018, at 6:30 p.m. at Robinson Secondary School Recital Hall, 5053 Sideburn Road, Fairfax. Following the screening, a panel of local representatives will discuss post-secondary transitions for students with special needs in the Fairfax County and the Cities of Falls Church and Fairfax.
"Intelligent Lives" is a film that highlights, and attempts to transform, the label of "intellectual disability" and challenges the viewer to examine how we can all work to change lives lived in isolation into lives of possibility.
"Intelligent Lives" stars three young American adults with intellectual disabilities – Micah, Naieer and Naomie – who defy perceptions of intelligence as they navigate high school, college and the workforce. Academy Award-winning actor and narrator Chris Cooper contextualizes the lives of these central characters through the emotional personal story of his son Jesse, as the film examines and challenges the continuing practice of intelligence testing in the U.S.
"Intelligent Lives" also challenges what it means to be intelligent, and points to a future in which people of all abilities can fully participate in higher education, meaningful employment and intimate relationships.
In addition to the screening and the panel, attendees can talk with representatives from the CSB, WIN, SEPTA, the Virginia Department for Aging and Rehabilitative Services, ServiceSource, George Mason University Disability Services, The Arc of Northern Virginia, Fairfax County Public Schools' Career and Transition Services, and Brandon Cassady, a graduate of FCPS and Purdue University.
Contact Information
Contact for news media inquiries: Lucy Caldwell, Communications Director, 703-324-7006 (office), 703-856-5210 (cell).