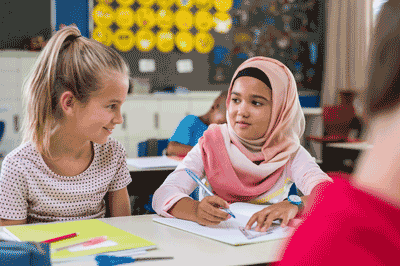 Memory of childhood experience is stored in the body, not just the mind. From that first spark of life, experience has a profound impact on who we are and who we will become. 
In recent decades, there has been an explosion of new understanding – beginning with the Adverse Childhood Experience, or "ACE" study – about how and why adversity and trauma can reliably predict risks for mental, physical, behavioral health and productivity in the population.
What's predictable is preventable – because of recent discoveries in neuroscience, epigenetics, epidemiology, and resilience studies, we can understand how protection, prevention, and resilience promotion can profoundly improve health, safety and productivity, and reduce public and private costs now and for generations to come.
The "Understanding Adverse Childhood Experiences" presentation includes in-depth information about:
The neurobiological effects of adversity on development.
The impacts of childhood adversity and trauma on population health.
Resilience – what we can all do to improve health and well-being across the lifespan.
Contact us if your group or organization would like to get more information on ACE training or schedule a customized presentation.
Building partnerships for self-healing communities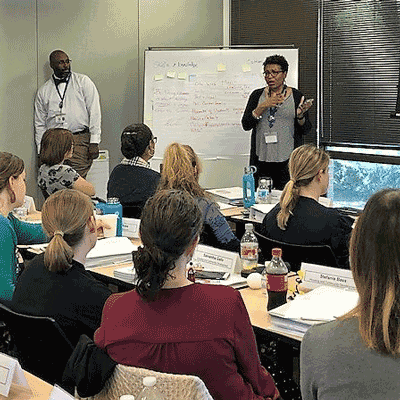 The Fairfax County Adverse Childhood Experiences (ACE) Interface Master Trainer team, in partnership with the Virginia Department of Behavioral Health and Developmental Services, recently held the state's first cohort of ACE Presenter training in Fairfax City. Attendees included the Fairfax-Falls Church Community Services Board, nonprofit partners (Cornerstones, Shelter House, Court Appointed Special Advocates), parent organizations (Fairfax County Council of PTAs, Formed Families Forward), and county staff from Juvenile & Domestic Relations Court, the Department of Family Services, Domestic and Sexual Violence Services, and the Department of Housing and Community Development, as well as psychologists and social workers from Fairfax County Public Schools.
The goal of this effort is to improve the health and well-being of individuals by empowering the community's ability to support individuals who have experienced traumatic events by providing supportive trauma-informed strategies and services, helping to build a self-healing community.
ACE Interface Presenters spent two days immersed in content, learning the science of ACEs and joining a growing movement to address this important public health issue. Karla Bruce, Fairfax County's Chief Equity Officer, spoke to the group about historical trauma and its impact on equity in our county, culture and larger society. The 29 trainees will provide education throughout our community about how adverse childhood incidents can have an effect on people throughout their lives, and how to promote resilience.
Learn more about the "Building Resilient Communities and Understanding Adverse Childhood Experiences" presentation.