It is said "Four wheels move a body, two wheels move a soul."
Thanks to a new partnership with Phoenix Bikes, clients of the Fairfax-Falls Church Community Services Board (CSB) will have new opportunities for commuting to and from a job, as well as enjoy the overall health and therapeutic benefits of cycling.
For the past 50 years, the CSB, an arm of Fairfax County's Health and Human Services system, has been linking individuals experiencing mental illness, substance use disorders and intellectual and developmental disabilities to local services, supports and resources that aim to help people to live the life they want to lead. With therapy, medication and supports, over 20,000 people each year are served by the CSB. Using evidence-based therapeutic interventions, medications and other supports, individuals are often ready to obtain or resume full- or part-time work, at some point during their care. Unfortunately, there is often a key barrier to working in the Northern Virginia region: transportation.
CSB employment specialists and clinicians aim to fill that gap by equipping eager clients with donated bicycles.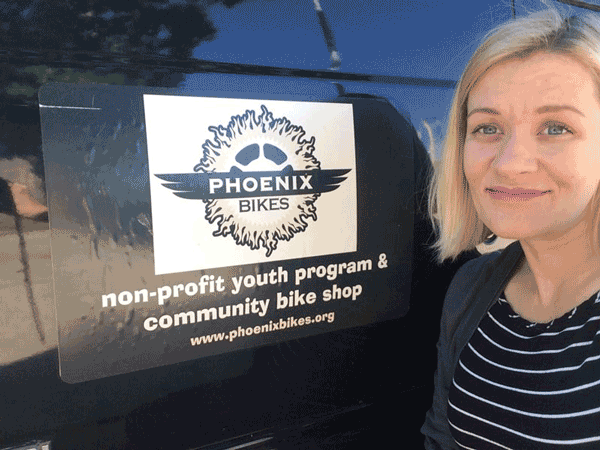 Phoenix Bikes is an Arlington County-based nonprofit organization that accepts donated bicycles and teaches young people to assist with repairs and refurbishments. The like-new bikes are then passed along to people served by local health and human services programs. Phoenix Bikes' mission is three-fold: to educate youth, to promote bicycling and to build community.
So far, the CSB's Employment team has accepted six like-new bikes to be provided to clients while they are receiving services from CSB.
The new bike program was organized by CSB's Supported Employment Resources, a program that helps individuals work towards life goals that involve getting and keeping a job in the competitive labor market, learning about career choices and barriers to employment, as well as education and volunteer opportunities.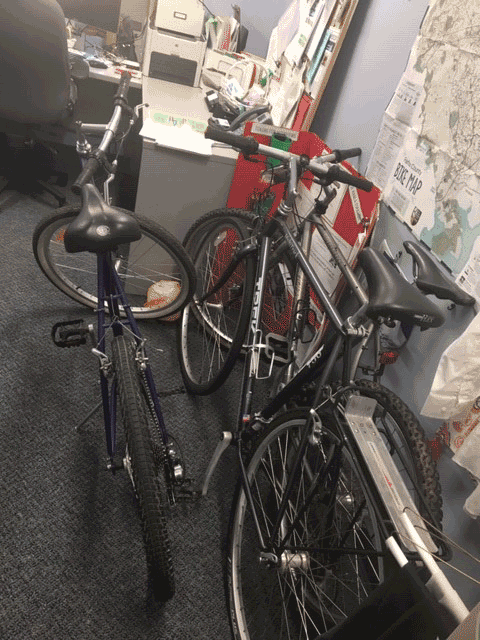 "We couldn't be more thrilled by this new partnership with Phoenix Bikes," said Lori Bell, CSB Employment Program Manager. "As we continue to develop and foster a culture of recovery-friendly workspaces, where people recognize the strengths that people in recovery embody, we appreciate the support of Phoenix Bikes that will help our clients be on time to work, as well as enjoying the positive benefits of daily exercise in the outdoors. It's a win-win."
Learn more about CSB's Supported Employment Services or inquire about the bike partnership.
Interested in donating a bike? Visit Phoenix Bikes or email them.