Just what is a Peer Support Specialist and how do I become one?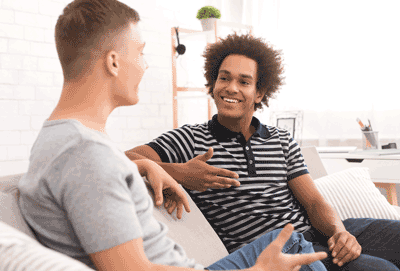 Individuals in recovery from mental health challenges, substance use disorders, and co-occurring disorders are often drawn to careers helping others in recovery. The Fairfax-Falls Church Community Services Board has numerous openings for Peer Support Specialists.
Join staff from the CSB's Office of Individual & Family Affairs for a presentation and discussion about working as a Peer Support Specialist. We invite peers, service providers and all those who want to:
Use their recovery from substance abuse and/or mental health challenges to help others in recovery.
Understand what CSB hiring managers really want in a Peer Support Specialist.
Hear from Peer Support Specialists and ask questions about their positions and duties.
Better support peers and clients interested in peer support as a career.
This session will be held on Monday, April 15, 2019, from 2 to 3:30 p.m. at the Pennino Building (12011 Government Center Parkway, Fairfax, Rooms 200/206).
To register, please email Cynthia Evans or call 703-207-7769 by Monday, April 1.
Fairfax County is committed to nondiscrimination on the basis of disability in all county programs, services and activities. Reasonable accommodations will be provided upon request. For information, call 703-324-7424, TTY 711.
For information on how to reach this location using public transportation, visit www.fairfaxconnector.com (703-339-7871, TTY 711) or www.wmata.com (202-637-7000, TTY 202-638-3780).